I knew it had been a while since we last did a price comparison story between Costco wine and Total Wine, but as I went to look back at the story, I was surprised to see the story was written three and a half years ago. That one is still a fun read so I was excited to do it once again with current wines and prices.
We regularly say that Costco prices their wine at least 10-20% below other retail outlets. It's going to vary widely, depending on where you live and shop, and if you include online, but there's rarely a time when I see a bottle at Costco that is priced more than it should be. Add the occasional bonus discount in the mix, and the savings get even better.
Total Wine is probably the other big physical wine outlet that I shop at. I also like Wine Library for online and the smaller, more curated wine stores around my neighborhood. And while there's no doubt that the selection at Total Wine is hard to beat almost anywhere (and that's the #1 reason I visit), it seems to me that they've been steadily raising prices.
So let's take a look at some of the bottles I found at both Costco and Total Wine and see how the prices lines up.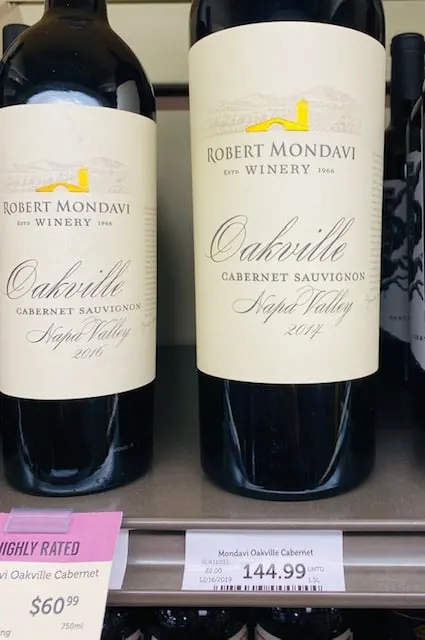 2014 Robert Mondavi Oakville Cabernet Sauvignon 1.5L
Let's start it out with a big one (literally, magnum bottle). We caught this wine at Costco right after the holidays last year and it went from $100 (standard Costco price) down to $50. And it's a delicious wine drinking even better now than it was back then.
Total Wine: $144.99
Costco: $49.97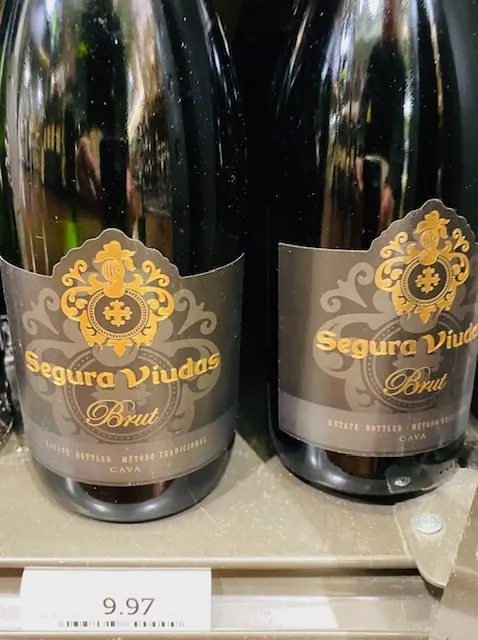 Segura Viudas Brut
Here's a simple little inexpensive bubbly. Costco carries it for only $7.99 versus Total Wine at $9.97. Costco also has carried the 1.5L available for $13.89
Total Wine: $9.97
Costco: $7.99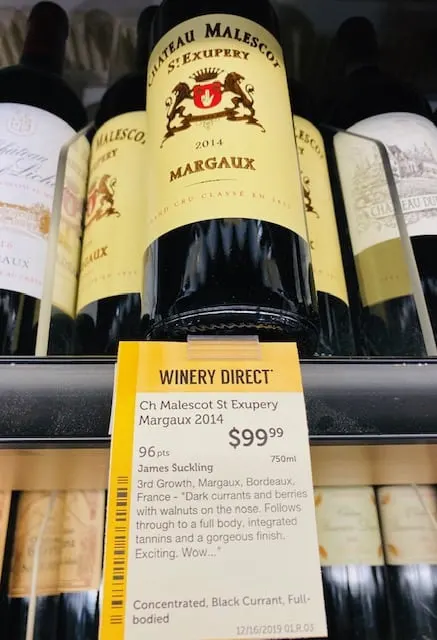 Chateau Malescot St Exupery Margaux Bordeaux
An unbelievable price difference here. At Costco, this bottle was only $49.99. We didn't get a chance to review before they were all gone, but I did put some away for later. This Total Wine price is on the less desirable 2014 vintage. Costco's price was for the 2015.
Total Wine: $99.99
Costco: $49.99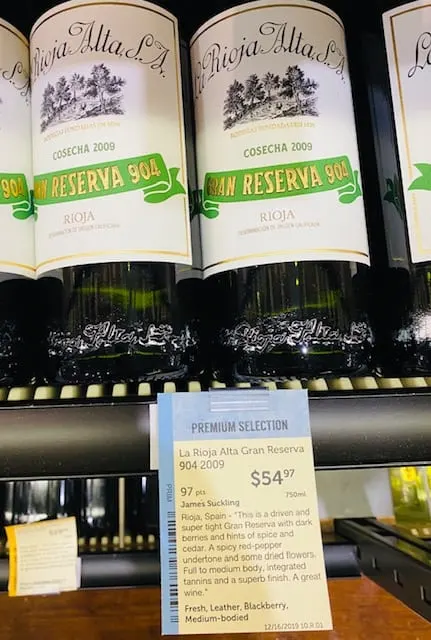 2009 La Rioja Alta Gran Reserva 904
Consistently one of our favorite wines, year in and year out (when it's produced). We were excited to find the last vintage at Costco for $48.99, a slight discount from Total Wine. Costco has carried past vintages for only $40, but I have a feeling word has spread about how good this is for the money, and the price has moved accordingly.
Total Wine: $54.97
Costco: $48.99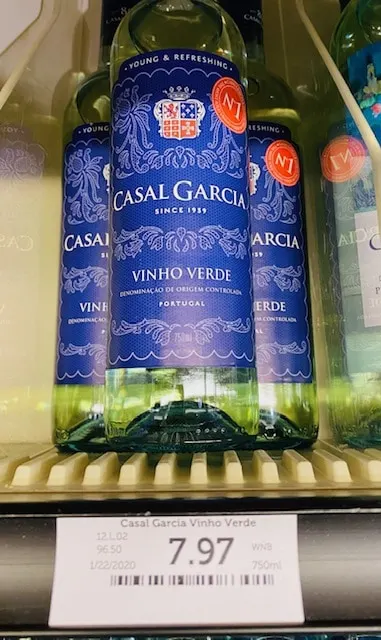 Casal Garcia Vinho Verde White
This wine is a good white wine value pick under $10 and Costco nudges in a little lower than Total Wine at under $7.
Total Wine: $7.97
Costco: $6.59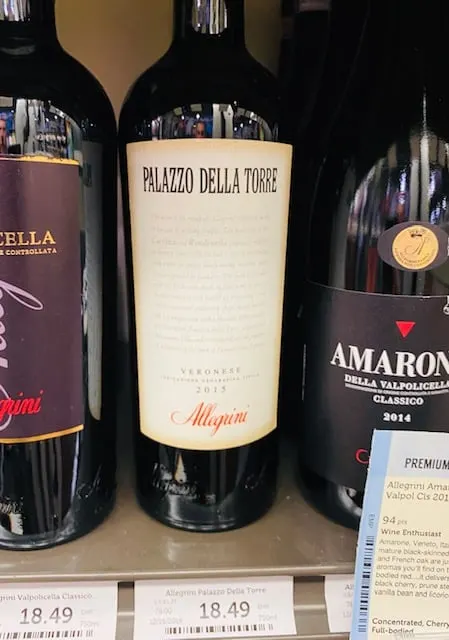 2015 Allegrini Palazzo Della Torre
By now, you all probably know we are huge fans of this wine, especially at Costco's great price of only $12.99, a substantial discount from what we found at Total Wine. It's still in stock at Costco stores around us, so keep an eye out.
Total Wine: $18.49
Costco: $12.99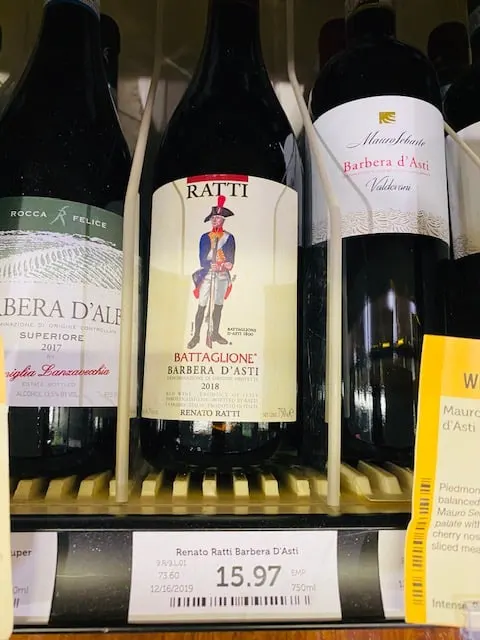 Ratti Barbera D'Asti
This one was pretty close. We reviewed the 2017 vintage and really enjoyed it. Total Wine's price is on the 2018 vintage. This is a great Italian wine that people who have never explored Barbera d'Asti bottles before should try.
Total Wine: $15.97
Costco: $14.69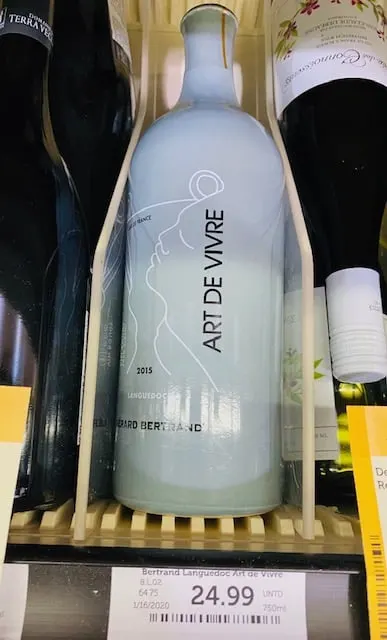 2015 Gerard Bertrand Art de Vivre Vin Rouge
Here's one with a huge price disparity. We bought this bottle at Costco for only $14.99, and found it to be a delicious red blend from Southern France. Also one of the Wine Spectator's top wines of 2019 and the most unique bottle design we've seen.
Total Wine: $24.99
Costco: $14.99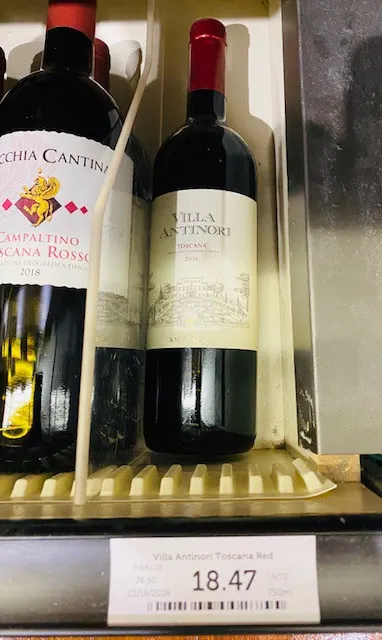 2016 Villa Antinori Toscana
Another one of our recent favorite buys, this one sees a huge price difference since Costco carries it for $12.99. A lovely wine for the price, and still available near us.
Total Wine: $18.47
Costco: $12.99
And that's a quick look at some price comparisons I found between the stores. Feel free to share any others you've discovered in the comments below. I love buying wine at Costco, and if you've read this far, it's likely that you do too. Cheers, and thanks for following out site.