This bottle is an absolute steal at Costco. Not only is it a delicious wine, but Costco's price is unbeatable. Online this one runs as high as $25, and at best around $17-$18. Costco's price is $12.99. Run don't walk to pick these up.
It's also the perfect winter red, just pleasant throughout, great fruit, a nice dry finish; this wine can pair with so much and is excellent just on it's own.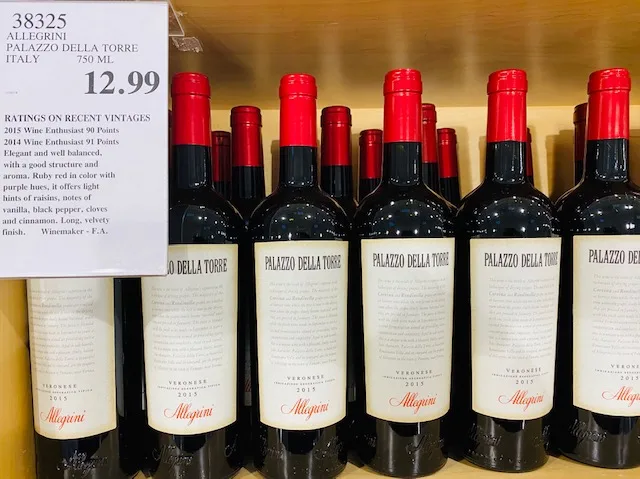 The blend is 40% Corvina Veronese, 30% Corvinone, 25% Rondinella, and 5% Sangiovese. Every critic I could find gave this a 90+point rating, including James Suckling who went as high as 94 points, which is pretty insane for a bottle that you can score for $13.
So what does this blend taste like? The wine pours a nice medium dark, ruby red; nose of spicy black cherry, black licorice and little musty scent; Juicy and full bodied in the mouth with loads of black cherry and blackberry; as I said before, the finish is bone dry.
Overall, this is a nicely balanced and unbelievably elegant wine at this price point. When tasting, I hadn't done any research on the ratings and actually thought I paid $20 for the bottle, and I was still super impressed even then. At $13, it's just that much better.
If you're looking for value reds under $15, put this one at the top of your list. On the other side of the spectrum, I continue to see the Wines of Substance CS Cabernet still lingering for the same price. This is another top pick of ours under $15, and was on Wine Spectator's Top 100 wines of 2019.
CostcoWineBlog.com Rating: 90 points (a CostcoWineBlog Top Pick)
Costco item number: 38325
Purchased at Costco in: Atlanta, GA
Alc. 13.5%