So happy to see this bottle back in stock at Costco in the new '17 vintage. The '15 vintage was really amazing for only $12.99 and I gave it 89 points last year.
The '16 vintage scored huge among the critics so I'm bummed that one didn't appear at my Costcos (Dunnuck 93; Wine Advocate 90-93; Suckling 92; Wine Spectator 90 points).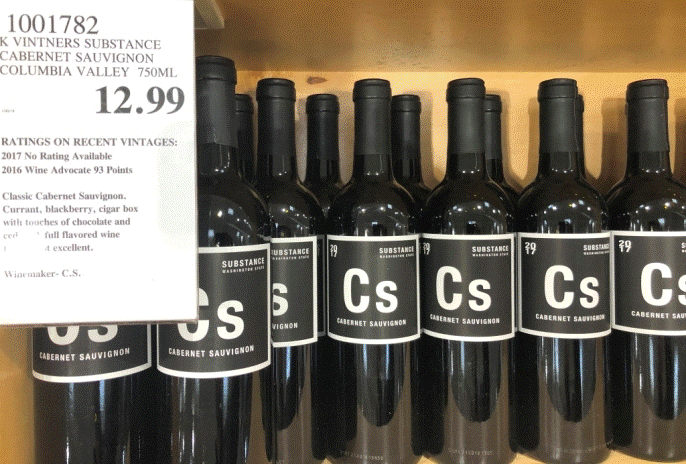 The bottle just seems to pull down 90 points ratings like no other $13 bottle I've ever seen. It's no wonder that this bottle makes frequent appearances on a number of "Best of" and "Best Value" lists.
And the wine really is that good, especially for those who like the big, dark Cabernets of Washington State. The winemaker here is Charles Smith, who makes a number of popular WA State wines. His K Syrah is absolutely spectacular, and on the budget side, his Ku Fu Girl Riesling is dynamite for $10.
Dark on the pour, thick and intimidating in the glass; nose brings fresh juicy berries, herbs and earth, leading into more dark fruit, blackberries, blueberries and chocolate notes; firm tannins with a lasting finish. This is a wine you wouldn't balk at paying twice as much for.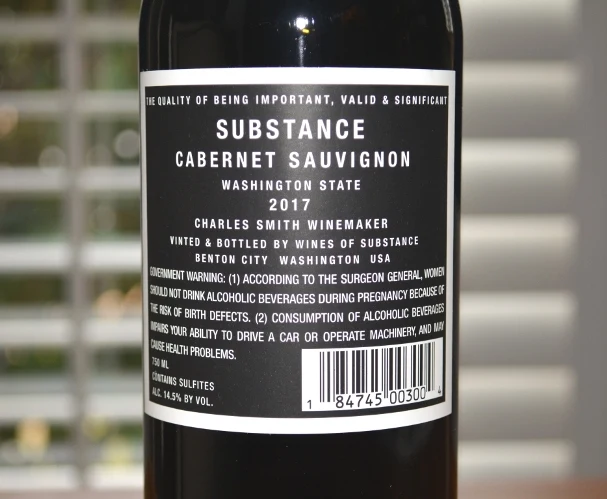 If you look elsewhere including online, this bottle is consistently in the $16-$18 range so Costco's $13 price point is hard to beat. If you already like Washington State reds, this is a no brainer. Stock up. If you're still feeling your way around the region (and you should because there's a lot of value to be found like this), you can't pass this bottle up.
I liked it a touch more than I remember the '15 so am going to pump it up a point to a well deserved 90 points.
CostcoWineBlog.com Rating: 90 points
Costco item number: 1001782
Purchased at Costco in: Atlanta, GA
Alc. 14.5%