Until I opened this bottle, I hadn't tasted The Stump Jump Shiraz in a few years. I remember always having enjoyed it in the past, and was thrilled to see Costco bring it in at only $7.99 which is not only a great price (retail almost double that), but it's a heck of a good wine too.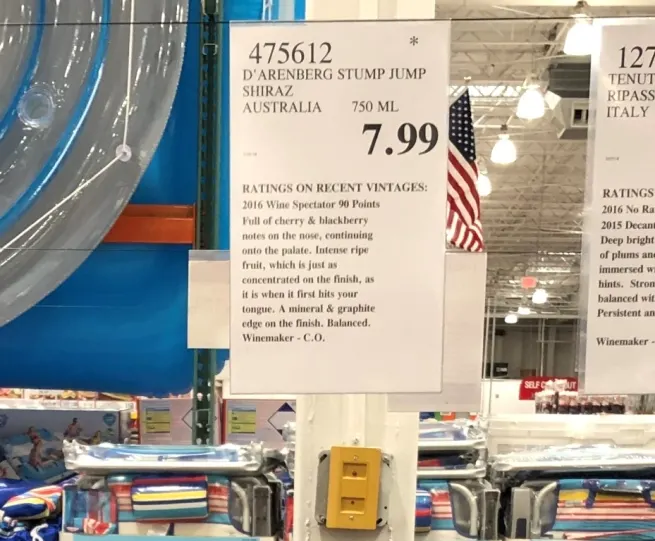 d'Arenberg is a dependable producer that consistently kicks out great wines from the McLaren Vale region. Keep an eye out for some of their other bottlings, including a GSM blend (Grenache, Shiraz and Mourvedre), and they also make an interesting Riesling dominated white blend that I enjoyed.
For an $8 bottle there's a lot going on here. A bit of perfume, and dried fruit on the nose; in the mouth, it's tarty with dark fruit flavor, spicy cherry, plum, and hints of dark chocolate; finishes spicy and peppery as you expect from an Aussie Shiraz; a bit of lingering mint too.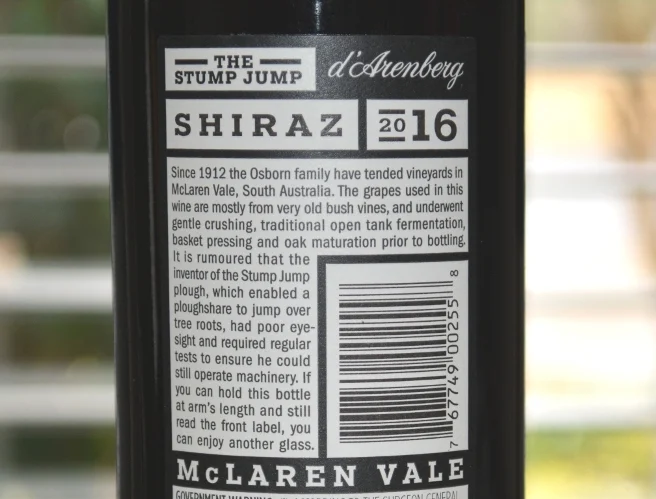 Bargain hunters look no further. This is a very drinkable, and enjoyable bottle at a fantastic price. A perfect everyday drinker that will keep you interested on every taste. Plus 90 points from Wine Spectator. 89 from me.
CostcoWineBlog.com Rating: 89 points (a CostcoWineBlog Top Pick)
Costco item number: 475612
Purchased at Costco in: Atlanta, GA
Alc. 14.2%