I can't remember where exactly, but I've heard this Black Tears Malbec from Tapiz discussed before and was always curious about it. I believe it might have be featured on some older podcasts I listened to, but can't remember for sure.
This is probably the most expensive bottle of Malbec I've bought, maybe ever. Costco's price was $38.99, which is well below the retail of around $50 which is what I saw this bottle going for most everywhere else I looked.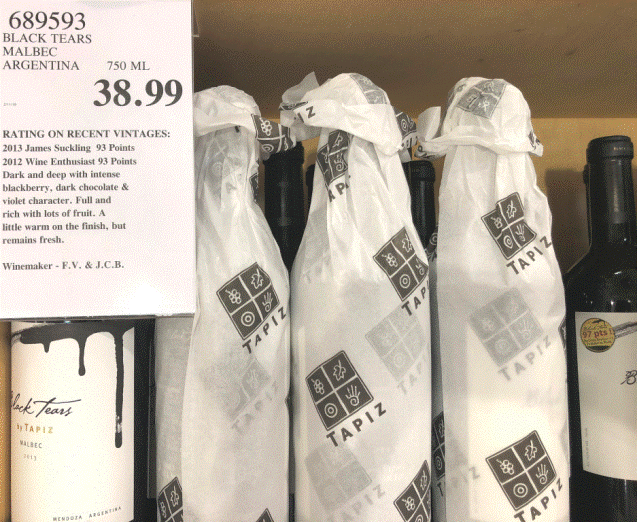 I knew I was getting a good price on it, but what I wanted to find out is whether the step up in price yielded the type of high quality wine you would expect. And this bottle turned out to be exactly what I hoped it would be – it's a delicious wine deserving of its price tag, and it surprised me for what a Malbec could deliver.
Super dark, vampire-looking juice on the pour; spicy and peppery on the nose with dried dark fruit. Big, rich mouthfeel, lots going on, multi-layered; Dark juicy fruit, blackberry, blueberry, pomegranate, with spicy black cherry.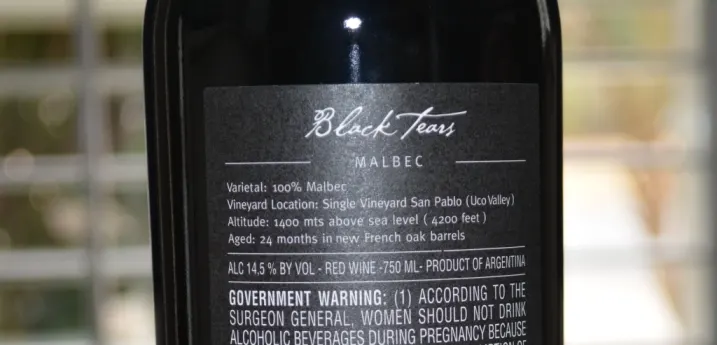 The finish is amazing; it's dry and lasts forever. This is a pleasant wine all around, and it's drinking really nice right now. It is clearly a step up from your average Malbec, and I was surprised and delighted the whole time we enjoyed this one. Nice wine, and a fantastic Costco price.
CostcoWineBlog.com Rating: 93 points (a CostcoWineBlog Top Pick)
Costco item number: 689593
Purchased at Costco in: Atlanta, GA
Alc. 14.5%