Here's a really interesting bottle that showed up in my Costco and caught my eye. It's a wine from Spain's premier Priorat region that is only $12.99 (most bottles from here are $30+). So I was a bit skeptical but wanted to test it so I could report back to you what I found.
In short, this is an amazing buy. Online the bottle ranges from $15-$22, so Costco's price is pretty good. And the wine inside is equally tasty, drinking really good right now with five-ish years of age on it.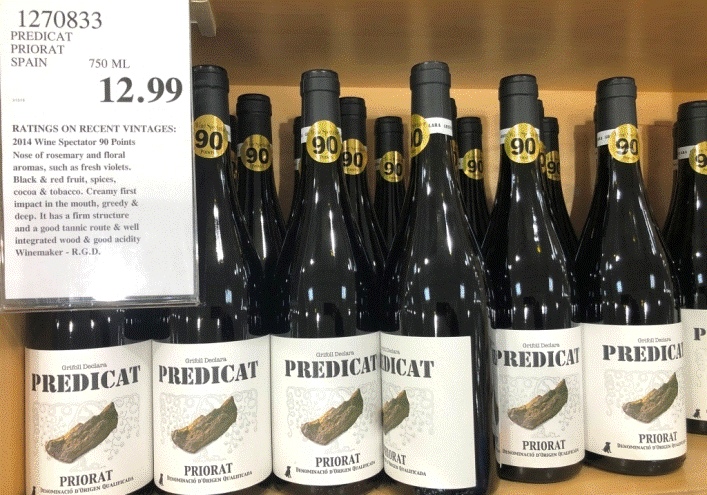 This is not the big sexy Priorat bottle that you often find from this region (and pay for it too). Instead this is a quality red blend at a great price. It's comprised of Garnatxa Negra (another name for Grenache), Carignan, Cabernet Sauvignon and Merlot, aged for 10 months in French oak. There are various percentage breakdowns of the varietal makeup online, but I couldn't find a clear consensus among them. I'm guessing very heavy on the Grenache and Carignan.
The wine needed a little air to come together so keep the swirling going. The wine is light, almost see through on the pour, showing early signs of a little age around the edges. The nose is an interesting combination of spices and wet rock.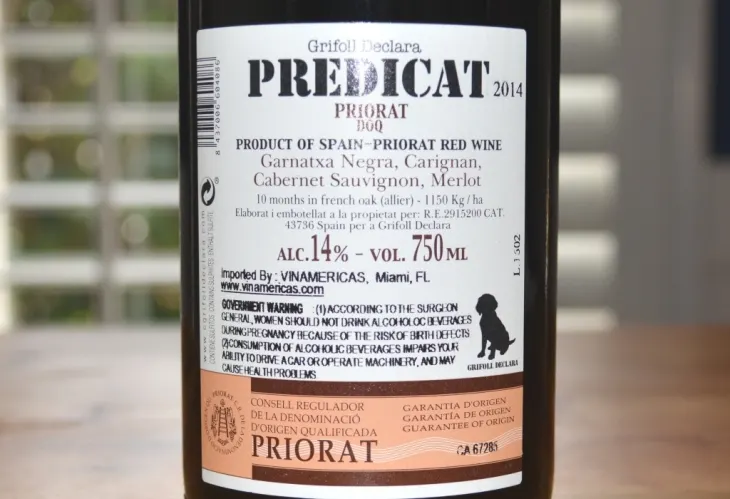 The wine is medium plus in body with dried red and dark fruit flavors; spicy cherry, plum and blueberry, a dry finish that is super lasting.
Quite a remarkable value here for under $15; it's kind of an outlier in a league of its own. Wine Spectator went 90 points on this wine, and I'm pretty close, but think I'm going to come in just below at 89 points. For the money, this is probably one of the better Costco wine values of the past six to nine months. It's just not easy to find good quality juice priced this low.
CostcoWineBlog.com Rating: 89 points
Costco item number: 1270833
Purchased at Costco in: Atlanta, GA
Alc. 14%
Also, if you haven't already please consider checking out our new book about Spanish wine, Decoding Spanish Wine. We cover Priorat in detail as well as all the other major Spanish wine regions you need to know about. There's so much value to find there, and we've tried our best to unlock it for you in this book. It would mean a lot for you to support me and this site. Thank you.