What a steal for an excellent and perfectly balanced Russian River Chardonnay. I loved this bottle. It's no surprise that Duckhorn is the brand behind it.
Costco's price is $17.99. Google it and it's around $30 just about everywhere else (retail is $32).
Combined with solid 90 point ratings from all the critics, this is shaping up to be one of the better under $20 white wine buys I've come across from Costco this year.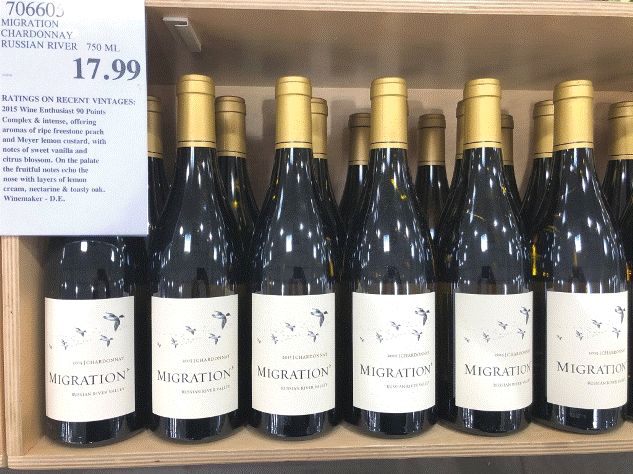 The wine pours a golden bronze in the glass and offers citrus and stone fruit aromas on the nose along with hints of butterscotch and vanilla.
It's medium in body, with apricot, peach and green apple flavor; very clean delivery of the fruit; not too much oak or butter; more Burgundian in style which I really like compared to the huge butter and oaky Chardonnays that seemed impossible to get away from for a while.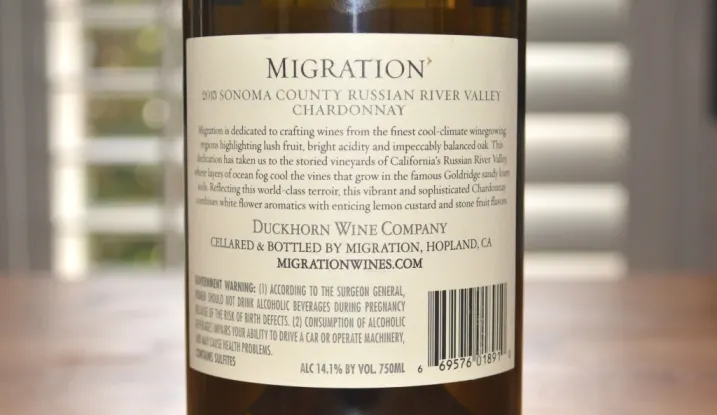 The finish brings subtle oak and vanilla notes, excellent mouthfeel. This is a delicious wine, a versatile white, and one that I wish I always had on hand. Might have to pick a few more of these up for the summer months.
CostcoWineBlog.com Rating: 90 points
Costco item number: 706605
Purchased at Costco in: Atlanta, GA
Alc. 14.1%