It's been a little while since we've reviewed a Pinot Noir. I guess it's the chillier winter months making us gravitate towards the bigger reds, but this one stood out to me on my last trip to Costco for a few different reasons.
First, the price, which was $15.99. I was pretty certain that I had seen it elsewhere for a lot more, and a quick online search indicated I was correct. The wine is $22 at Wine.com and $25 at Total Wine.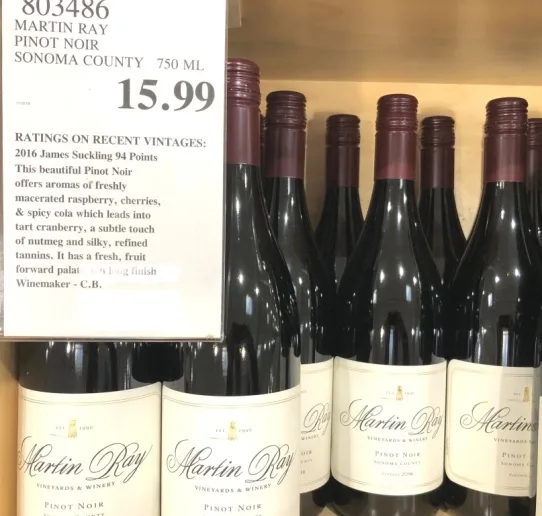 I also noticed the 94 James Suckling score, which seemed a little high (as his scores tend to be in my opinion), so I was intrigued enough to want to give this bottle a shot and report back to you what I found.
In short, this is a nice little bottle of Sonoma Pinot. It's very light and subtle throughout, rather simple but remained interesting enough, particularly in the finish to win me over.
It's medium in body, pretty unassuming in the glass and on the nose, but packs some good flavor in the mouth, a little of that cola/Dr Pepper with spicy cherry and raspberry; highlight is definitely the finish for me, which really sticks around.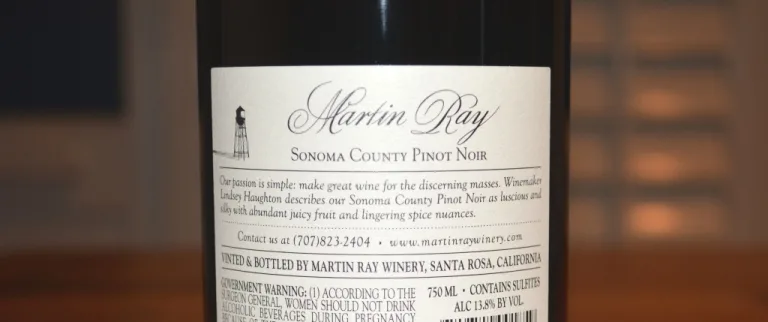 You can drink this bottle with about anything; it's super versatile. Nothing super memorable for me here, but it's a safe buy for most Pinot fans looking for something elegant and food friendly for under $20.
CostcoWineBlog.com Rating: 88 points
Costco item number: 803486
Purchased at Costco in: Atlanta, GA
Alc. 13.8%