Here's a wine that a reader alerted me to, and on my next Costco visit…bam, there it was. This is a Tuscan blend that Costco is offering for $19.99. That compares to a retail that appears to be $30+ and an online price of around $25.
While poking around the Web about this wine, I found a few different breakdowns of the varietals, but I'm not sure how they netted out exactly for this vintage. I made few guesses but then a commentor let us know that the wine this year is comprised of Sangiovese and Merlot.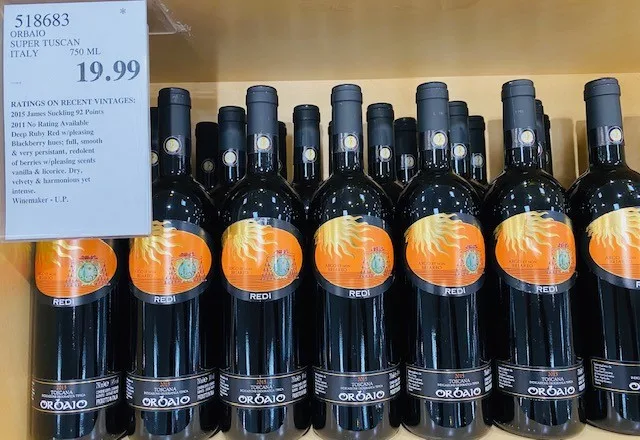 On the pour the wine is a light ruby red and you can faintly see a finger through it; aromatic, floral nose with dried fruit and spice; in the mouth is loads of spicy black cherry (reminiscent of NyQuil but tasty), a bit of leather and anise; it's soft and light in the mouth; very elegant all around with a delicate finish. This wine is drinking perfectly right now.
This is a really nice buy at a fair price; it's a perfect food wine, a perfect winter weather wine, and very crowd friendly. I think readers will find the elegance to be rather impressive for a wine under $20. I'm going to add it to our Top Picks list.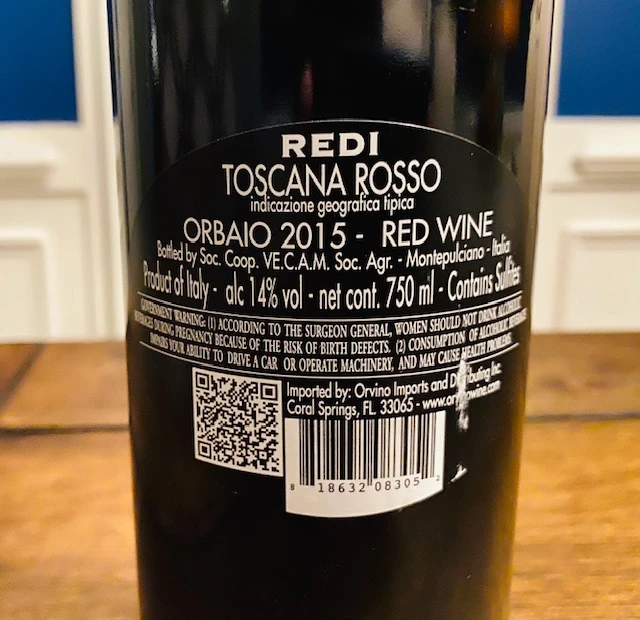 CostcoWineBlog.com Rating: 90 points (a CostcoWineBlog Top Pick)
Costco item number: 518683
Purchased at Costco in: Atlanta, GA
Alc. 14%