This Vinho Verde is a Costco staple this time of the year, and it's a bottle that we frequently toss in the cart just to have on hand because it's priced so low and seems to come in handy when the time is right (i.e. summertime).
It's not my favorite wine by any means, but it usually shows as a pretty middle of the road Vinho Verde, and tasting this bottle again last night just confirmed my original feelings.
Looking back at our past reviews, I see it's been five years since we last reviewed this bottle, and the tasting notes, rating and price are pretty consistent.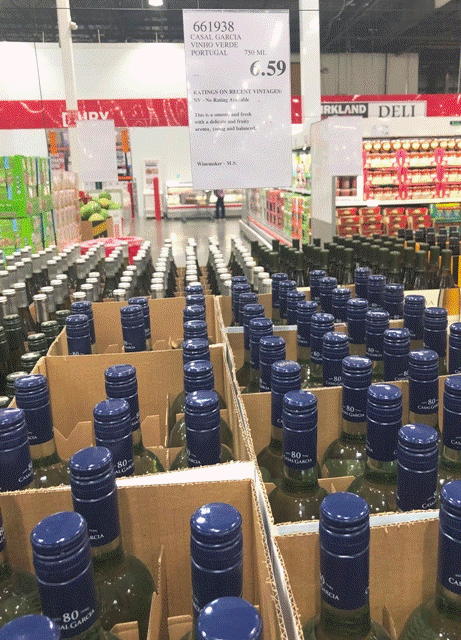 Costco's price is $6.59, which is pretty good, about what you will find at a big box retailer, but online the wine can be found for only $5, which is where I'd like to see this priced at Costco. But let's dig into it a bit and see what we have at what is still a rock bottom basement price.
The wine is super light on the pour, almost clear with subtle fruit on the nose; flavors of lemon, lime, green apple; it's light in the mouth and on the alcohol; crisp, dry and acidic which makes the wine refreshing on a hot day.
I'd say this bottle is ideal as a second or third bottle for the evening, or on a boat, pool or any body of water (these types of wines pair well with water environments). It's basic and simple, so rather uninteresting if you're really paying attention, but goes down fast if you're not. And you can drink a bunch and barely feel it.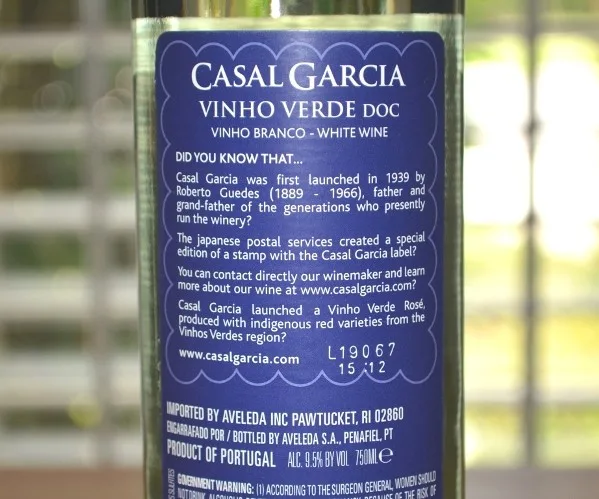 If you're in a group or serving a large party and want a fun, easy to drink wine that's super inexpensive, here you go.
CostcoWineBlog.com Rating: 86 points
Costco item number: 661938
Purchased at Costco in: Atlanta, GA
Alc. 9.5%