We are fortunate that there are nine Costco locations in and around the Atlanta area where we live. Some have a different and/or better wine selection than others, and it's fun to go to new stores and see what they might carry. The Great Costco Hunt.
If you live in a smaller metro area it's likely you only have a handful of Costco locations, maybe only one, in which case you are forced to choose from the wine selection available at that store on any given day.
Now, Costco does do a good job of bringing in a wide variety of different wines from around the world, some stores do better than others. Finding fun wines from a new region of the wine world at Costco is one of the joys of shopping there. It's almost like a mini curated wine shop that's fluid and changes all the time. There are good points and bad points here.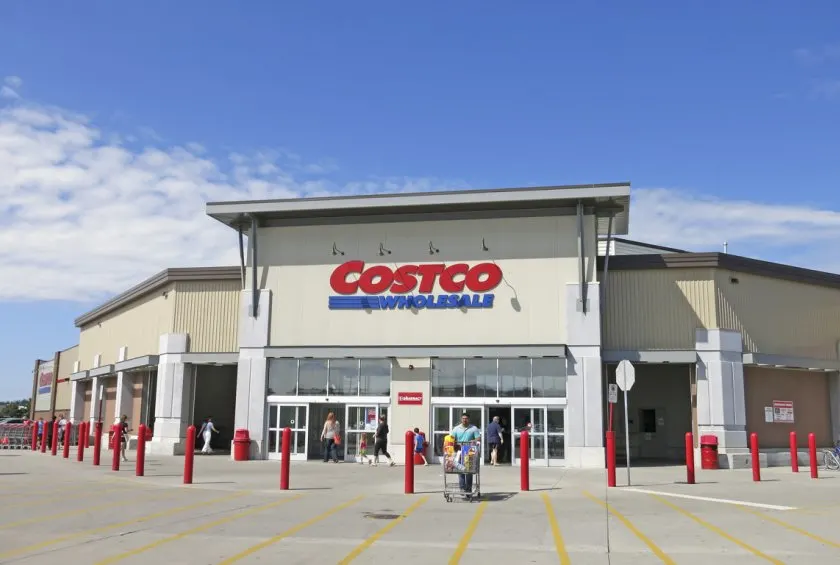 Ultimately, I buy a lot of my wine at Costco, not only to populate this site with content, but because I do believe that upwards of 85% of the time (an estimate), wine buys at Costco are impossible to match elsewhere.
But I do cheat on my favorite wholesaler from time to time.
For instance, I think Gary Vaynerchuk's wine club from WineLibrary.com for $55 a month is an insane deal. I've been subscribed since day one, and have enjoyed nearly every bottle (except maybe two I can think of). I'm thinking of adding a second subscription to double the number of bottles I receive it's so good.
I also make a point to participate with my local wine shop, and I subscribe to their monthly program as well, which includes a twice weekly wine tasting and two nice wines a month. I don't always get the best deals here, but I love having them down the street from me. I want to have a relationship with them, and sometimes they hold special events with winemakers and I want to be invited to those of course.
But so far everything I've listed is going to have a small, rather curated selection. Leave it to no other than the big bad boy, Total Wine, to be the next place I go.
The price? Not great, not bad. Somewhere in the middle, and improves vastly when they have seasonal specials.
But the selection? To die for. They have everything.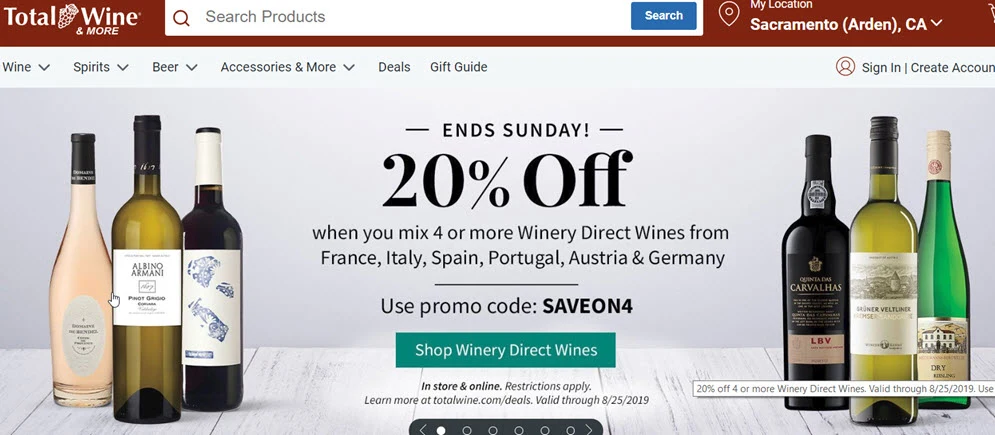 Here are some of the wines I buy at Total Wine that I just don't see at Costco (but I'd love to).
Mid tier Bordeaux ($25-$40 range). Costco is great in the low end Bordeaux range, but when you want a little something more.
Greek wine. Assyrtiko and Agiorgitiko. Just try anything with those words on the label. White and red.
Beaujolais. From Brouilly, Fleurie and Morgan. Stock up when there's a sale. Not sure I've ever seen a Beaujolais besides Georges Duboeuf
Austrian Whites. Namely Gruner Veltliner. If you haven't got down with the GruV yet, it's a fun summer wine.
German Riesling. I need to go dry to really enjoy my Rieslings, so I need a bigger selection, like that which I can find at Total wine. If you share similar tastes, look for "Trocken" (dry) and alcohol content above 12%.
Alsatian whites and bubblies. Includes white blends, Pinot Blanc, and of course Cremant d'Alsace (bubbly, great lower priced alternative to Champagne)
Chablis. Costco generally has a few bottles of Chablis, including a decent Kirkland one, but once I've exhausted those, and especially during the summer, I love the selection at Total Wine.
Special wines. When I want to buy something nice or something for the cellar, yes, Costco will have a few good options and the price will be unbeatable. But I typically want options, on years, producers etc. if I'm spending some coin. The best way to work this is to cash in on the 10, 15 and sometimes 20% discounts you can get, and toss in a more expensive bottle where the savings will really be applied.
Obscure wines. Think Moldova, Slovenia, Croatia, Hungary, even South Africa. Not easy to find elsewhere, and many of them are a lot of fun to experiment with.
The list above also essentially makes up my wish list for wines I'd like to see Costco carry (in some case just more of them). Please share any of the regions and varietals you'd like to see Costco carry in the comments below.
-Andrew, Editor