I always have high hopes for the Kirkland Premier Cru Chablis, but it's one of those few Kirkland wines that keeps me wanting a bit more.
That's how we felt with the 2014 vintage we reviewed a while back. I'm not sure if a 2015 was produced but I don't remember seeing it hit the stores near me.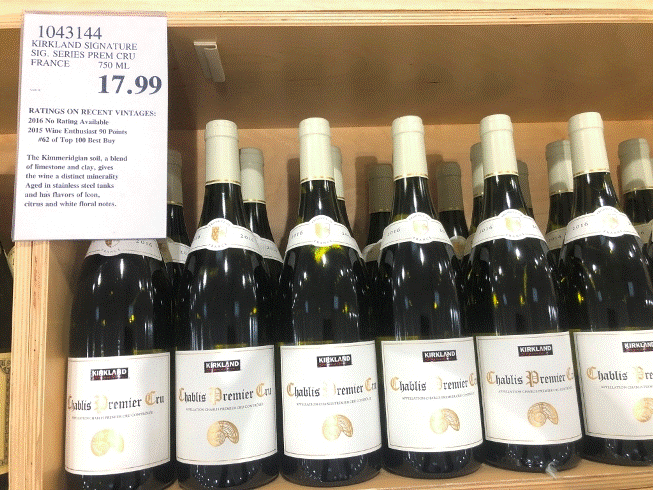 Today though I ran into the 2016 vintage that I had heard from readers was out there, and I promptly scooped it up, hoping it would prove to be a bit more of a 90 point wine, than the previous bottle that I rated 87 points.
I did enjoy this vintage slightly more than I remember enjoying the '14, but not by much. This still remains a mediocre buy as far as Chablis and White Burgundies are concerned, in my opinion.
It was priced at $17.99 which is up a couple bucks from the older vintage that was $15. Tasting notes are similar; the wine pours a light straw yellow, citrusy nose of apricot and peach; medium in body with apple, pear, peach and lemon flavor; there's a touch of vanilla and cream in the finish, but it's subtle so the flavor really shines through.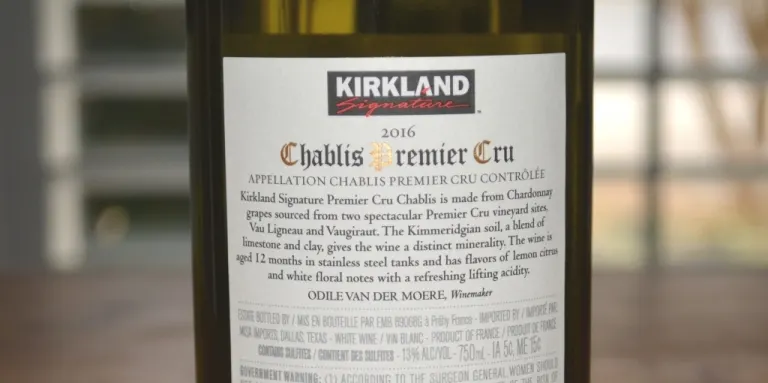 This is my style of Chablis, but it leaves a little to be desired. It's simple and easy, and just not as interesting as many other Premier Cru Chablis that I've tasted. It's worth noting that these other Premier Cru Chablis cost more, as there are few bottles out there under $20.
But if you go up closer to $25, the incremental jump in quality is really worth it. As is, for $18, this wine is ok. It's a nice expression of Chardonnay, and I'm going to rate it a point higher than the'14 (a still respectable 88). But it's not a bottle that I plan to buy again. Other French whites like this Pouilly-Fuisse were better wines at the same price.
CostcoWineBlog.com Rating: 88 Points
Costco item number: 1043144
Purchased at Costco in: Atlanta, GA
Alc. 13%