How ironic is this? Just a few days ago I posted a Cellar Series review of the 2012 Monsanto Chianti, a bottle I'd been cellaring for couple of years to see how it would taste later.
It was delicious and confirmed my feelings that the Monsanto Chianti is just a solid buy year to year, and one that can even get a little better with some age.
At the end of the review I noted that the 2012 was the last vintage of Monsanto that I'd seen in Costco, and it'd been two years. Until the other day, when much to my surprise, did I not only find Monsanto Chianti at my Costco, but I found two vintages along with a price drop down to $17.99, from $20.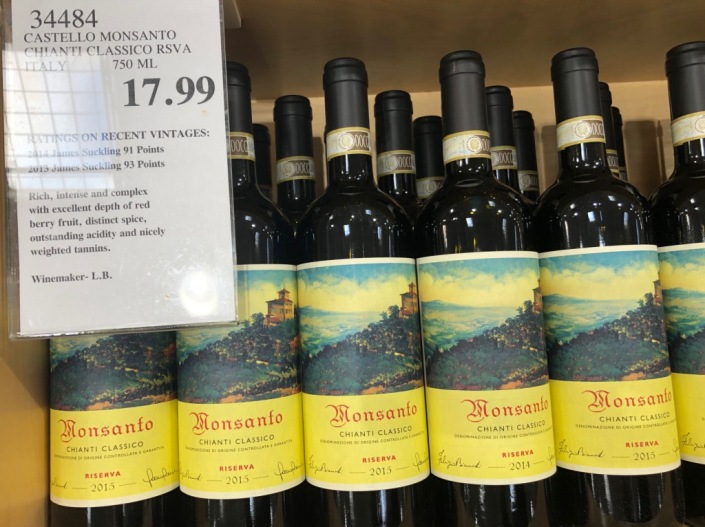 Boom, bought both vintages, the 2014 and the 2015, the latter of which received 96 points from James Suckling and 94 points from Wine Spectator. The 2014 scored some low 90 ratings too, but the 2015 is really looking like the killer buy. So I tried them both side by side to help guide you in which one to buy.
The short answer is they are both excellent wines. If you've enjoyed Monsanto Chianti in the past, then you will be very pleased with either one of these vintages.
Perhaps I'm a little jadded by the critic ratings because I did see them in advance, but the 2015 is a clear notch above, and definitely the bottle you want to buy. I'd hunt through the bin to grab the '15s. And '15 was a monster vintage in Italy.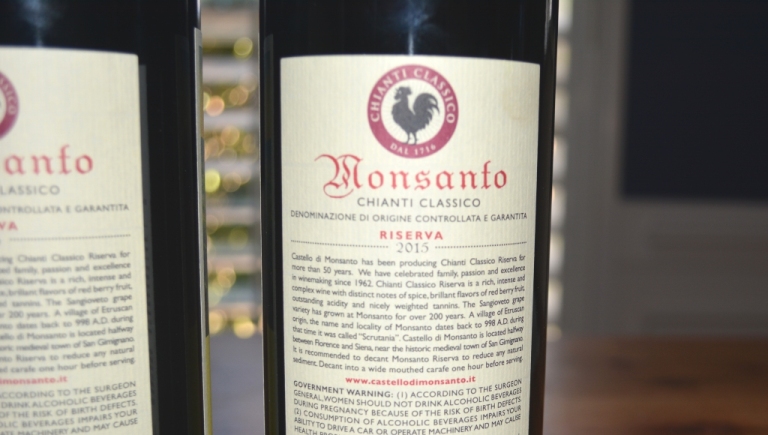 Both wines look similar in the glass, dark and rich, and they are packed with spicy black cherry and black currant; savory and peppery, dry with a long finish; the 2015 vintage brings depth and layers that are noticeable when you taste them side by side; more elegance and softness to the tannins. Definitely deserving of a couple additional points.
I should have bought another 2015 for the cellar, as I think it will develop nicely. Based on our experience drinking the 2012 vintage after seven years, I would guess this 2015 would be really something special in 2022. But it's drinking just fine today. Be sure to let us know what you think.
CostcoWineBlog.com Rating: 2014 vintage, 90 points; 2015 vintage 93 points (a CostcoWineBlog Top Pick)
Costco item number: 34484
Purchased at Costco in: Atlanta, GA
Alc 14%