I reviewed the last vintage of this wine in 2017, around December I believe. The newest release just appeared in select warehouses so I thought I'd pick up a bottle to see how it compares.
There isn't any information regarding the winemaker on the back label, but it does provide a grape breakdown of 75% Cabernet and 25% Merlot and also mentions that the wine is aged for twelve months in French oak barrels.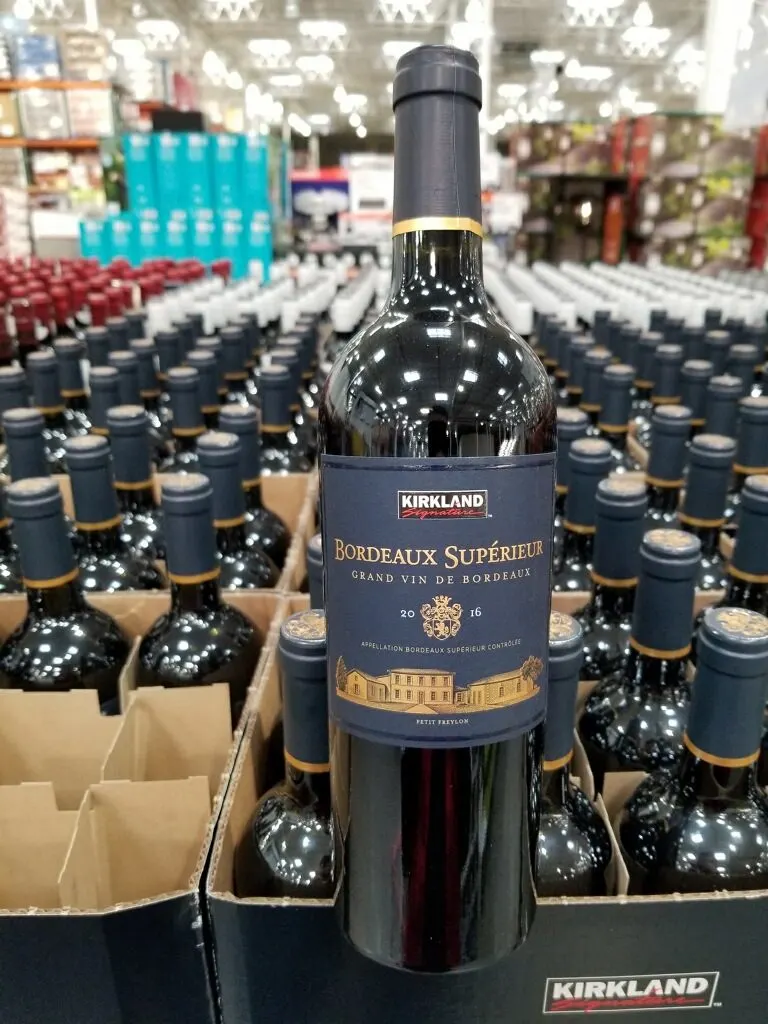 The front label has "Petit Freylon" printed below a gold-foiled building, and this was the same as last year. I didn't find much information about this winery through their website, but I did notice that there was a lot of interesting history illustrated about Bordeaux in general.
The wine is very dark and opaque with a vibrant blood-red hue. The nose has aromas of muted but ripe red and black fruits like strawberries and black cherry. The wine is dry, balanced, and simple. The structure is there but the wine lacks any sort of depth, intensity, or length. The finish is slightly bitter.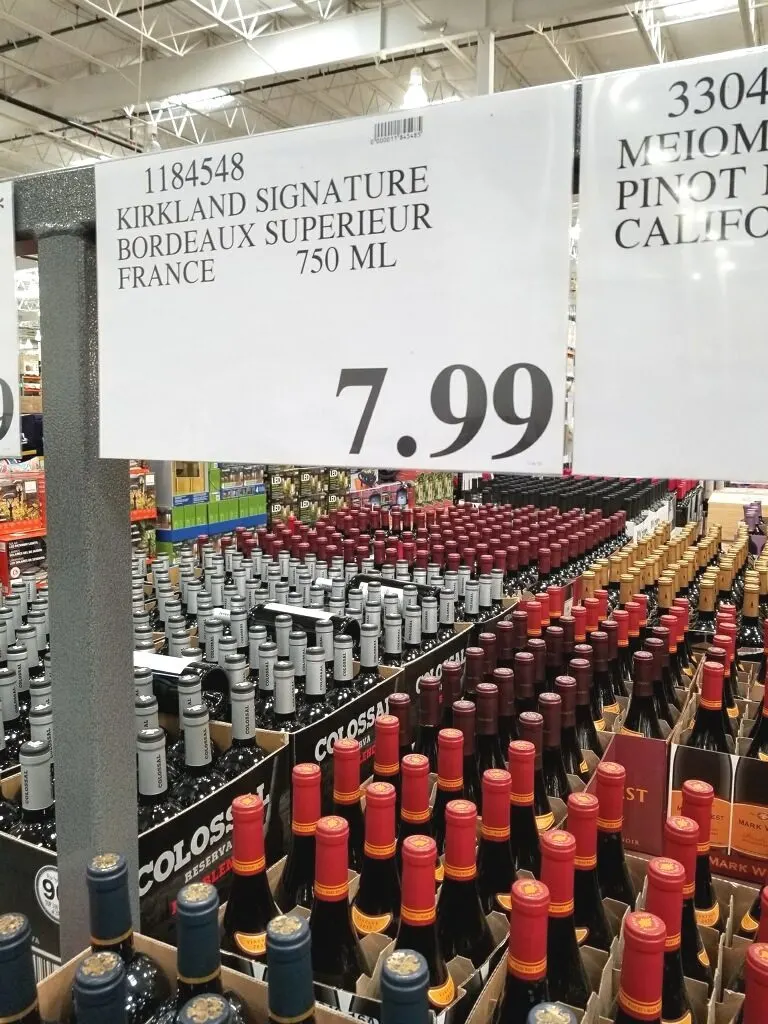 In the case of a $7.99 Bordeaux, you pay for what you get. Costco can get away with selling this for less than what most retailers probably would, so I think it's fair to say that it drinks more like a $10-$12 bottle.
It would be good for cooking, and I mean this sincerely because I have always told people not to cook with anything they wouldn't drink.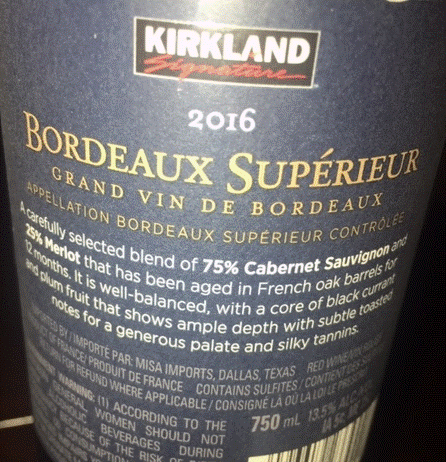 A lot of inexpensive red wine lacks structure altogether, or is too sweet and fruity. This wine is neither of those things and would be a great choice for braising.
CostcoWineBlog.com Rating: 87 Points
Costco Item Number: 1184548
Alcohol: 13.5%
Purchased in Cumming, Georgia