I think we are in the middle of a resurgence in Australian wine. For some reason, it seems that outside of the occasional Shiraz I would encounter, I didn't come across a lot of Aussie wines, whether I'm looking at Costco or elsewhere over the past five years. I know they're there; I just wasn't seeking them out or buying them often.
Maybe it's me but now I'm not only seeing more Aussie wines, but I'm enjoying them more than ever. This bottle was interesting as the label doesn't really call out that it's from Australia, just the region in Southern Australia, "Adelaide Hills," which many people might be familiar with.
I'm not sure I've had many Chardonnays from the area so was curious what was inside. Turns out this was an absolutely delicious wine from start to finish.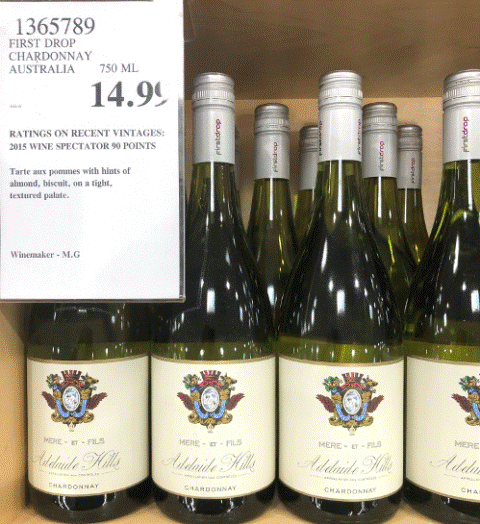 It pours a light pale yellow in the glass, distinctive nose that gives clues to its Southern Hemisphere roots, and then this wine is just clean as a whistle. Little to no oak with awesome flavor of white peach, nectarine and pear. On the finish a touch of creaminess and vanilla.
This style of Chardonnay is going to find a big audience; it's versatile, food friendly, and hard to beat for under $15. Retail is $21, and Wine Enthusiast went 90 points, which is exactly where I'm going to end up.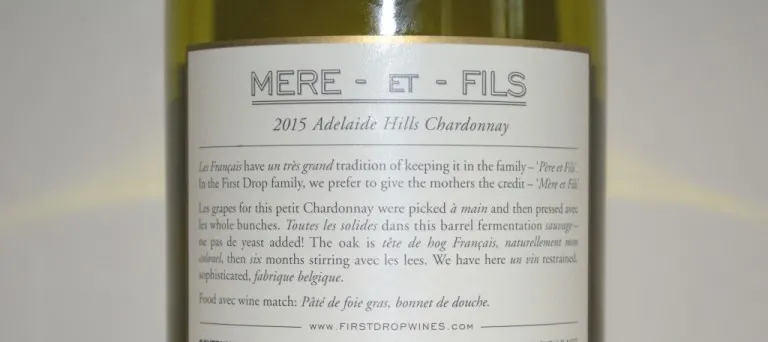 This is high quality juice for the money, and the caliber of wine you're just not going to find elsewhere in the wine world at this price. I'm on the lookout for Aussie wines now, more than ever before; this bottle confirms it's a worthy hunt.
CostcoWineBlog.com Rating: 90 points (a CostcoWineBlog Top Pick)
Costco item number: 1365789
Purchased at Costco in: Atlanta, GA
Alc. 13.5%