This is definitely not a wine for everyone, but if you like a little age on your reds, it's nice to run into a decade old wine ready to drink right now, with no cellaring necessary.
That's the case with this 2009 Gran Reserva Rioja. The key here is to give the wine some time to breathe. I timed it and 30 minutes was the minimum time before it started to open up, but if you can wait an hour, it gets even better.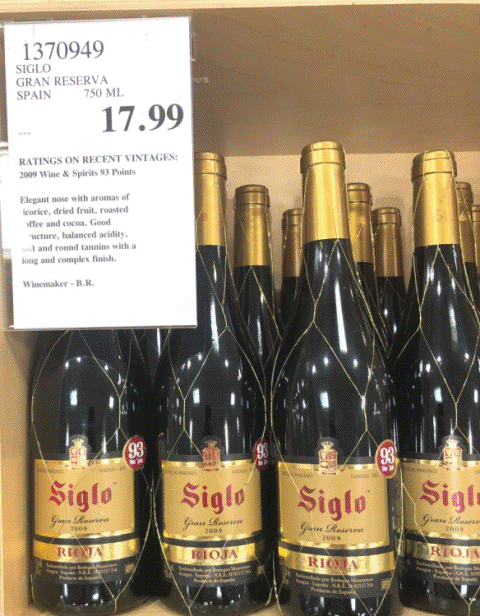 That said, this isn't the greatest Gran Reserva Rioja I've tasted. It may be one of the best priced for only $17.99 at Costco, compared to a retail price of $40 and online it's around $28. The other thing I noticed is that the critic ratings for this wine are all over the board. Wine Enthusiast went 86 points while Wine & Spirits went 93 points. I personally think they both swung too far in each direction, and believe it's somewhere in between.
The wine pours an inky purple with light edges, but it's not too obvious it's a ten year old wine. The nose was really beautiful with dried flowers, dried fruit and the scents of an old dusty room. Flavors once the wine opened up were cherry, plum, prune and dried black fruit that completely coats the mouth and digs in; fantastic finish with just a touch of sweetness.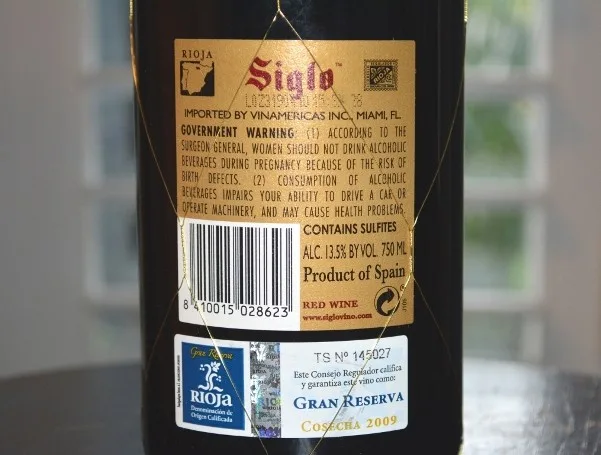 Overall, a very good wine and a fun one to explore especially for people who are curious what a wine like this will taste like. It's a fair representation and a good one to buy at this price at Costco. For its retail price of $40 though you can do much better, including the La Rioja Alta 904, which occasionally graces Costco shelves (but unfortunately it's been a while).
CostcoWineBlog.com Rating: 88-89 points
Costco item number: 1370949
Purchased at Costco in: Atlanta, GA
Alc. 13.5%
If you're curious about Spanish wines, and what terms like "Gran Reserva" mean, we recently published a super easy to digest book all about Spanish Wine, called Decoding Spanish Wine. We would love your support if you want to check it out. And Gran Reserva means the wine is from a premier vintage and aged at least five years with a minimum of two in the barrel before release.