We always love seeing some different white wine varietals hit Costco as it's a pleasant change from the sea of Chardonnay and Sauvignon Blancs that tend to dominate most store shelves.
We recently found some tasty Albarino that we recommend, and this Vermentino is another winner for only $12.99. The retail price seems to be between $15-$19.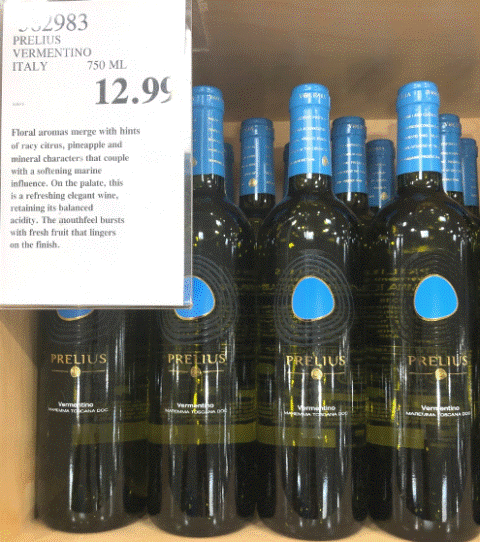 Vermentino is one of those varietals that you just don't normally tend to seek out on its own, but when you encounter a bottle, it usually surprises and delights you. Bang for the buck, they're hard to beat, especially one like this that carries the discounted Costco price.
In Italy, most Vermentino is produced on the island of Sardinia, although you will find it elsewhere in the country, like this bottle from Tuscany. It's also worth noting that the wine is made from organic grapes.
This wine is light on the pour with just a tint of yellow. On the nose, I got stone fruit and wet rock; there's a mineral component throughout. This wine is definitely on the sour side with pineapple, grapefruit and lemon/lime flavor; nice acidity and an excellent finish.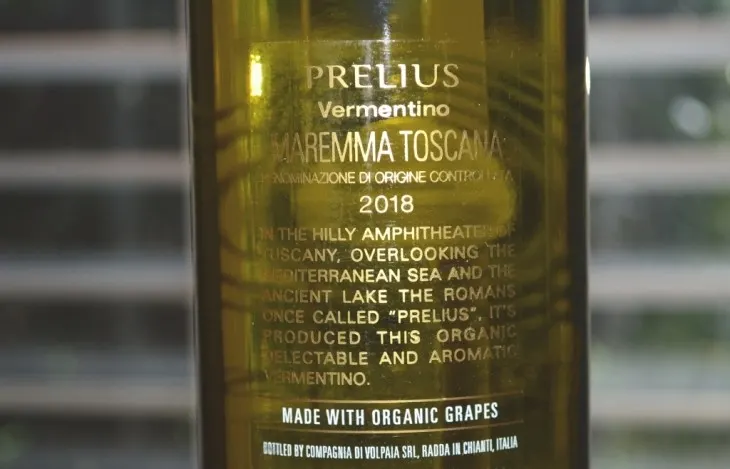 I could see fans of New Zealand Sauvignon Blancs enjoying this wine, but it might not find favor with fans of oaky and buttery Chardonnays. It's a perfect wine to pair with salad, white fish (thinking Halibut), or sushi. It's also perfectly good on its own on a hot day. Lots to like here at a great Costco price.
CostcoWineBlog.com Rating: 88 points
Costco item number: 582983
Purchased at Costco in: Atlanta, GA
Alc. 13%