I've found a few new whites on my last couple trips to Costco, and love to put them in the mix as an alternative to Sauvignon Blancs and Chardonnays. Next up on the review list is a Gavi priced at $11.99.
Albariño is one of my favorites. Here's one that Costco is selling at a substantial discount at $11.99, whereas retail is around $20. Also note the Wine Enthusiast 90 point score which I think is dead on for this bottle.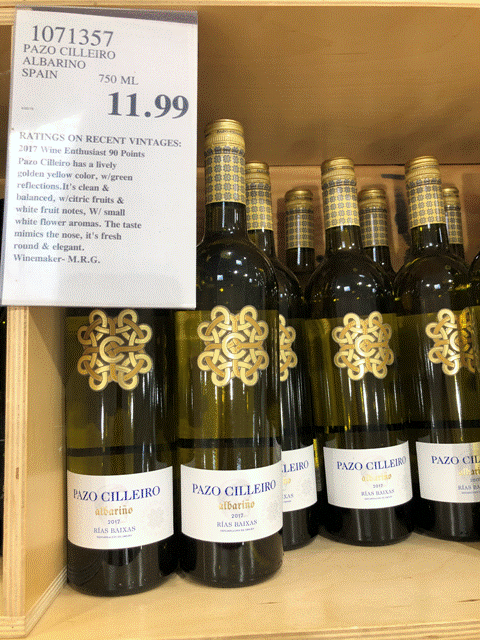 In the glass this wine is a light yellow, with stone fruit on the nose and aromas of white cake; flavors of peach, lemon and grapefruit in the mouth; this wine is tarty and sour with a great lingering finish, perfect for summertime.
With the growing popularity of Albariño it's getting harder and harder to find bottles of this caliber from Rias Baixas priced under $15. That wasn't the case a handful of years ago, so access to this bottle is almost like a throwback in time.
[If you're interested in learning more about Rias Baixas as well as all the other top regions and varietals in Spain, be sure to check out our new book, Decoding Spanish Wine.]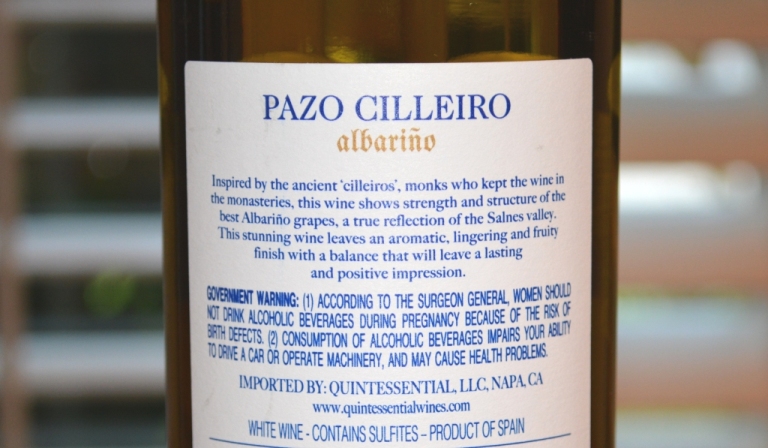 If you're a fan of Nora, Burgans, and Martin Codax Albariños, I think you're going to be really surprised with what you can get here for only $12. This wine will be a staple around our house this summer.
CostcoWineBlog.com Rating: 90 points (a CostcoWineBlog Top Pick)
Costco item number: 1071357
Purchased at Costco in: Atlanta, GA
Alc. 13%