I found a lot to like about this Costco wine find. First off, obviously is the unique "natural pottery" bottle inspired by artists from the South of France. It's a pretty cool presentation, and instantly was noticed by guests as it was sitting around my house on the day we were to open it.
The wine is also #78 on Wine Spectator's Top 100 wines of 2019. Here's a feature we did on those wines that are found at Costco. Add this one to the list.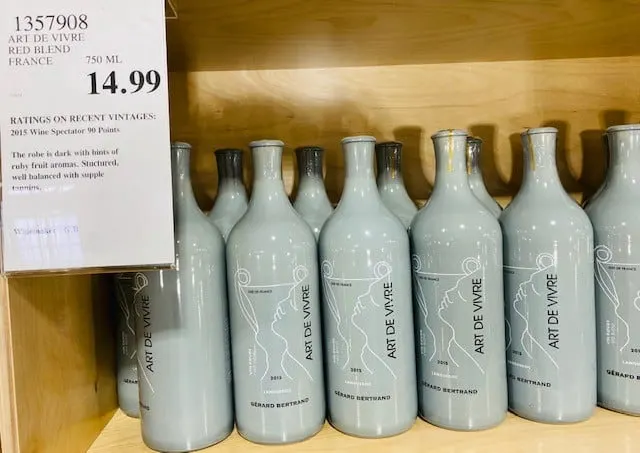 And the last interesting point is the producer, Gerard Bertrand, who just consistently kicks out high quality wines at great prices. His wines frequent Costco stores throughout the year, and I try to scoop them up when I see them, rarely having been disappointed.
There's not a lot of information about the wine inside except that the grapes are from France's Languedoc region. I poked around online and confirmed the varietals are Grenache, Syrah and Mourvèdre, a classic GSM blend which is likely what you would expect.
I also noted a price on this bottle online of $20, both on the Wine Spectator list and Wine.com. I found it at Costco for $15 which is a score.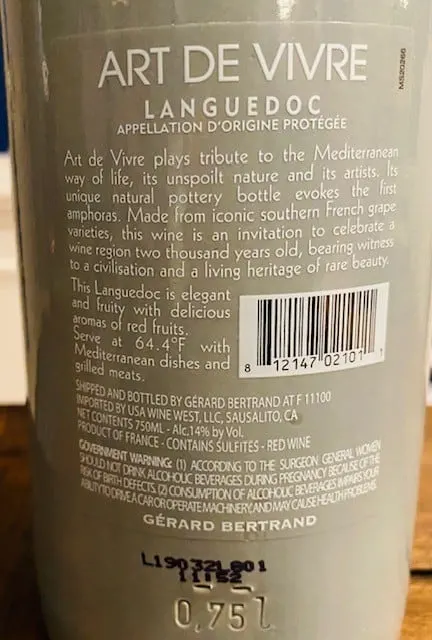 The wine is light ruby red on the pour, a little gravel, wet stone, herbal nose; medium bodied with spicy cherry, cranberry, dark chocolate and espresso notes; very acidic and dry throughout; improved with a decant so definitely let this one open up.
All in all, a great wine from a consistently awesome producer. Exactly what I was hoping for, in a unique package that would be perfect to take to a party or give as a gift. A great Costco wine buy for $15.
CostcoWineBlog.com Rating: 89 points
Costco item number: 1357908
Purchased at Costco in: Atlanta, GA
Alc. 14%