The Prisoner Wine Company certainly takes the prize for coolest and most innovative labels across all of their wines. Here's a good page to view them all. This bottle, Saldo, stands out for its simplicity which I love. The wine inside is far from simple though. It's a beast.
Although it's labeled as a Zinfandel, the wine is actually a blend of 85% Zinfandel with 15% Petite Sirah and Syrah. The grapes are sourced from Dry Creek, Lodi, and Amador, all hotbeds for good Zinfandel.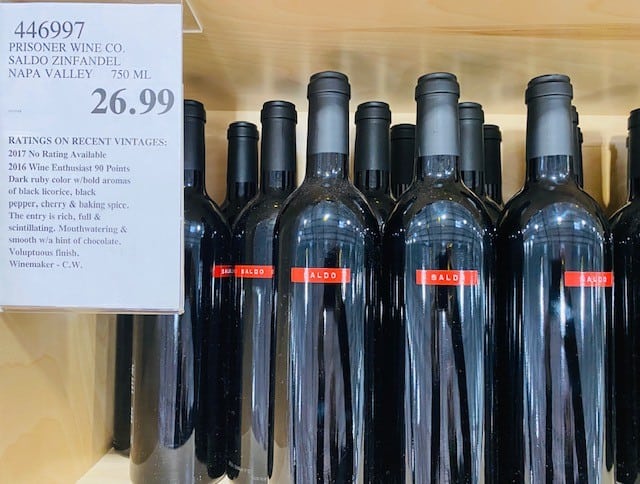 Costco brought the wine in at $26.99, which is pretty good. It is $30 on Wine.com and most places online and the retail is $32.
You can tell you're getting into something interesting right on the pour. The wine is about as dark as wine can get. Loads of blueberry, boysenberry and black licorice; jammy with some toasted oak and espresso; the finish lingers forever with some peppery spice.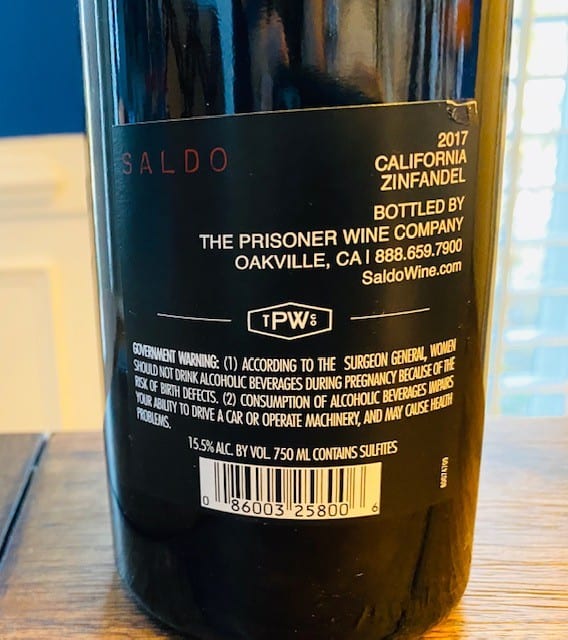 I do like a big Zin every now and then. If you know what you're getting into here I think many readers will find a lot they like. If you're about to tear into some BBQ ribs or some other smoky meats, this would be a good pick.
If you prefer more toned down, nuanced wines, you might want to pass as this one might be a bit much.
CostcoWineBlog.com Rating: 89 points
Costco item number: 446997
Purchased at Costco in: Atlanta, GA
Alc. 15.5%