Antinori is one of the biggest names in Italian wine, and they offer many different levels of wine with some of their bottles running up into the several hundreds of dollars. This is one of their lower priced offerings (the lowest perhaps), and with that Antinori name behind it, the wine is a standout in its price range.
I have a special place for Antinori in my wine history as I was lucky enough to taste the 1998 Antinori Solaia several years ago, which went down as one of the most delicious and special wines I had ever had. Granted it's worth a few hundred bucks (and even more now), but it was worth every penny and it raised my bar for fine wine. I have sought out Antinori wines ever since.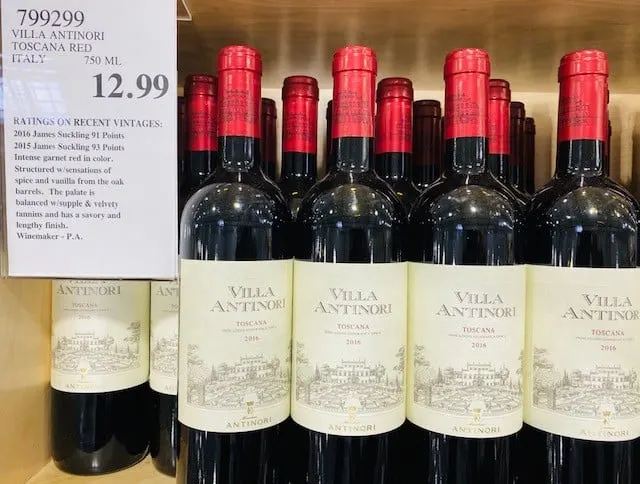 This entry level Antinori is only $12.99 at Costco, and hits stores right on the cusp of the Allegrini Palazzo Della Torre, another fantastic Italian bargain buy at Costco for the same price. Between the two you really can't go wrong, but I may prefer the Allegrini by a hair.
This wine starts with a musty, very Italian wine nose, which we typically refer to as "library book." It's a simple wine in the mouth, yet satisfying for the price. Medium plus in body with good acidity, the wine is ready to be enjoyed right now. Cherry, red fruit, Nibs flavor with peppery spice into an ultra dry finish.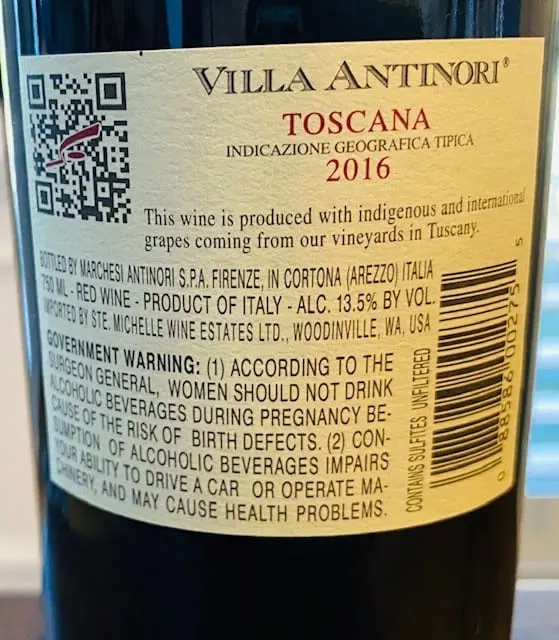 This bottle clearly drinks above its pay grade. Costco's price is really good too. It's on Wine.com for $25 but closer to $15-$16 elsewhere online. I think this is a tremendous value buy and one I plan to stock up on. Great wine for pizza night or mid week meals. Chianti fans will love it. Plus 90+ point ratings from the critics just about every year.
CostcoWineBlog.com Rating: 89 points
Costco item number: 799299
Purchased at Costco in: Atlanta, GA
Alc. 13.5%