We reviewed this wine a couple of years ago, but since 1.5 liter bottles recently arrived in select Costco stores, I thought that I would revisit it with fresh eyes as we approach the holidays.
1.5L bottles, otherwise known as "magnums" are good to serve in a group setting since each bottle yields around eight glasses of still wine or ten glasses of sparkling wine. The large bottles look a little showy, also, and make for a nice conversation starter.
Here's a quick crash course on Cava, just because. Cava is almost always made from a blend of three different grapes: Macabeo, Xarel-lo, and Parellada. 95% of Cava comes from the Penedes region of Catalonia in Spain, and in order to put the word "Cava" on the label, the wine must be produced in the "traditional," or Champagne method.
I like to promote Cava as a good value Champagne replacement. It's a little closer to Champagne in style and production than Prosecco. Primarily, Cava is produced the same way that Champagne is, with the second fermentation occurring in the bottle rather than in a tank. Additionally, Cava is required to be aged on lees for at least 9 months, which imparts a yeasty quality that is mostly absent from Prosecco but often found in Champagne.
One thing that I feel is important to note is that unlike Champagne, most Cava does not age well and is meant for consumption within two years of release. Because these wines are often NV and we don't necessarily know when they were released, I recommend drinking them soon after purchase and from a reliable retailer.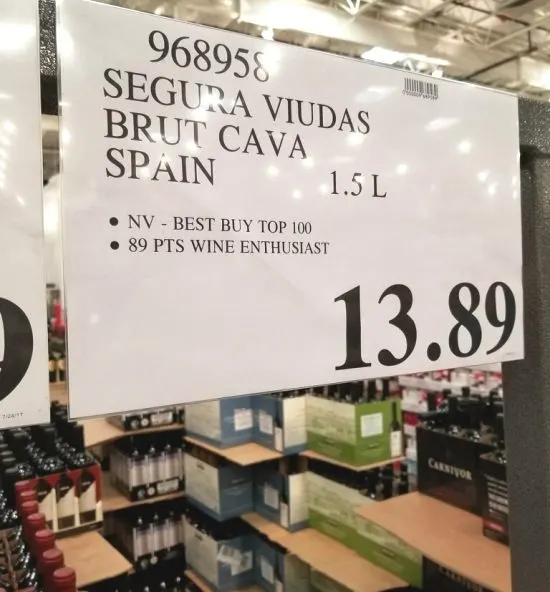 Let's talk about the price of this wine for a moment. The best price that I've seen for the regular 750mL size bottle of this wine is $7.99. The 1.5L bottles that are currently available at Costco are the equivalent of two regular sized bottles, and the price is only $13.89. This is a savings of around $2 per magnum.
But how does the wine stack up to beloved sparklers like La Marca Prosecco or Veuve Cliquot Champagne, both offered at Costco during the holiday season? Pricewise, there is no competition.
I would not necessarily recommend gifting a large bottle of value Cava to your boss or closest friend, but I think it would be completely appropriate to serve this as part of a mimosa bar or at the beginning of a dinner party with appetizers. Like Champagne, Cava is excellent for pairing with a variety of different foods.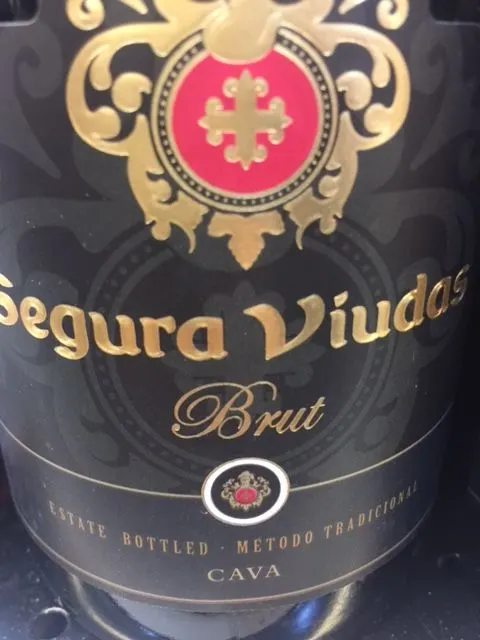 The wine pours a light straw-yellow color and with lively effervescence. On the nose, grassy, floral, and yellow apple aromas are dominant. The palate is crisp and dry with citrus and a nice roundness on the finish that is complemented by notes of toasted bread and mixed nuts.
The October issue of Wine Enthusiast gives this wine 87 Points and a "Best Buy" designation. Wine & Spirits also calls this wine a "Best Buy" with a more generous rating of 89 Points. I think that we can agree that this is yet another good value wine offering from Costco.
CostcoWineBlog.com Rating: 87 Points
Costco Item Number: 968958
Alcohol: 12% ABV