I love the inexpensive Bordeaux that frequently grace the "cheap seats" and they usually turn out pretty good. This one landed kind of "middle of the road" for me. It's an ok and drinkable wine that is inexpensive (that ticks quite a few boxes), but left a little to be desired.
Costco's price on this bottle was only $8.99, and online it's a bit more. Wine Enthusiast listed it at $13, and gave the wine 89 points and a Best Buy designation. That might be a bit much in my opinion but nonetheless, it is information that's worth sharing.
Wine Library, which is one of my favorite online retailers, shows a retail price of $29.99 and a discounted price of $17.99 (2014 vintage even which would be a touch less desirable than 2015). That seems really expensive.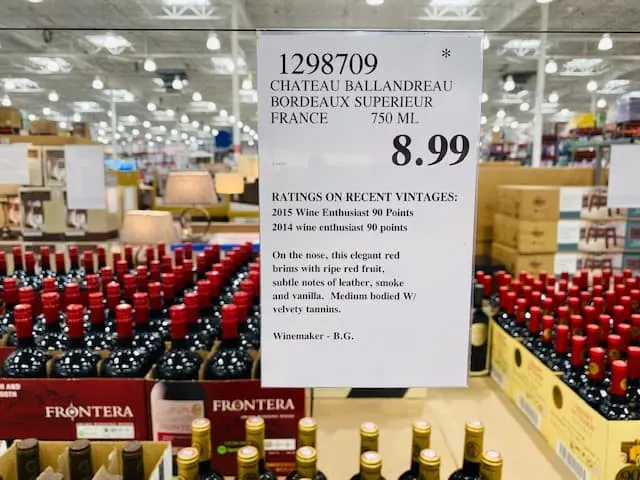 I thought this was about as middle of the road average as a Bordeaux gets, and that's considering it at Costco's $9 price point. Even there, I'm probably not a buyer for any more bottles.
This wine is on thin side, started very light and simple and only improved after about an hour in the decanter. Even then, there is just not a lot going on here. It's very acidic, likely from the heavy Cab Franc in the blend, and I tend to like that, but the blend just didn't come together like I hoped.
The wine is medium in body, almost a little watered down feeling in the mouth; fruit is ok, mostly dried red fruit and plum, raisin; finishes dusty and lingers moderately. A little bonus is that the grapes are organically grown.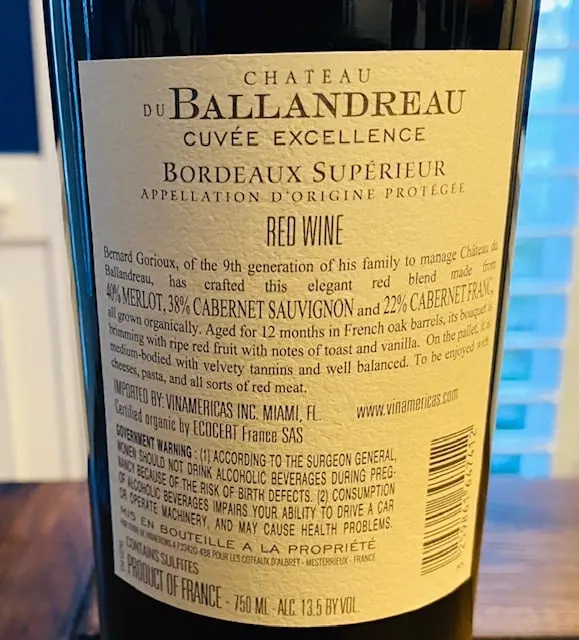 At the same time I'm dinging this one, I have to keep in the mind the price. For $9 it's ok, I wouldn't pay a penny more though. At Costco for red blends under $10, you can do better, so I'd keep an eye out for some of our recommended wines on this list.
I know we haven't added a lot to our Recommended Wines list lately, but it seems like we've been tasting through a string of mediocre wines at the moment. (I guess better us tasting through them than you). Hopefully we've helped steer you towards some of the better wines available in stores now.
CostcoWineBlog.com Rating: 86 points
Costco item number: 1298709
Purchased at Costco in: Atlanta, GA
Alc. 13.5%