The Coppola wines are a staple at Costco, and there's usually one or two bottles readily available when I hit my local Costco stores.
We reviewed the Coppola Claret a little while ago, and that is always a consistent winner for the price. This Merlot turned out to be too.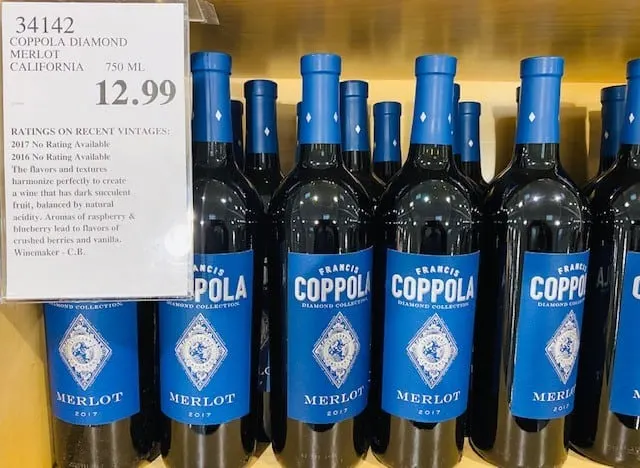 Costco's price is $12.99 which is just ok compared to what I found at Total Wine ($13.77) and online at Wine.com ($15). It's still the cheapest at Costco but not by much when you Google the wine.
In the glass this wine pours a nice medium ruby red in glass; juicy nose of black cherry; the wine is medium plus in body with more dark berry in the mouth, blueberry with hints of black licorice; it's grippy in the finish with touches of vanilla and milk chocolate.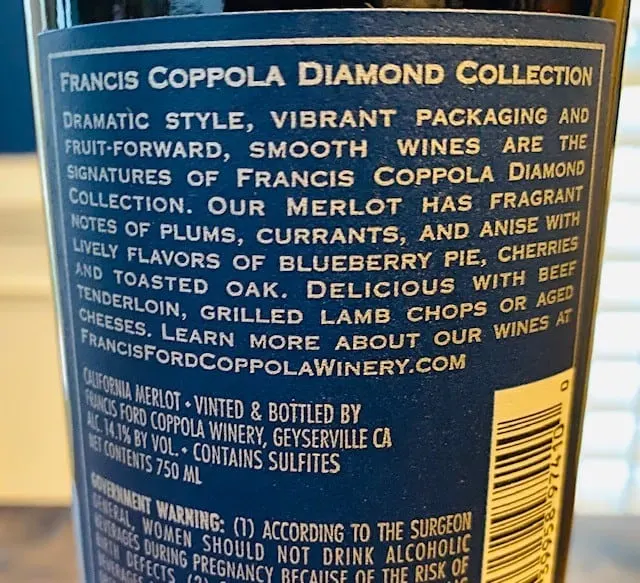 The wine is predominantly Merlot with a little bit of Petite Sirah blended in. I found varying numbers on the percentage of Petite Sirah for this vintage, but it appears to be somewhere around 25%.
I think this is a nice wine overall and maintains that consistency that you expect from Coppola wines. The price is ok for what is a nice mid-week drinker.
CostcoWineBlog.com Rating: 87 points
Costco item number: 34142
Purchased at Costco in: Atlanta, GA
Alc. 14.1%