Wine buyers who know about this wine and see it at their Costco are probably like me, and go on autopilot, feverishly shoveling these in their cart until they've reached their budget (or their spouse starts asking questions), only to put the bulk toilet paper back in the hopes to squeeze in one more. Or maybe it's just me.
This bottle is certainly not inexpensive, but for the quality of the juice inside, especially this vintage, it is an unbelievable buy. There are many wines priced 2, 3, 4X this one that aren't even in the same league.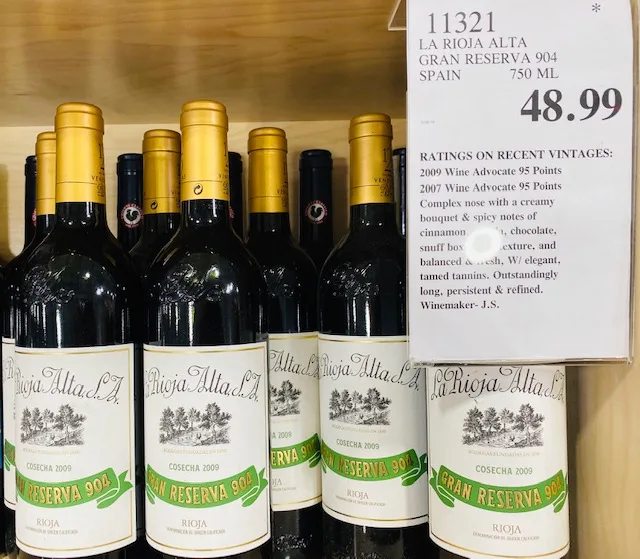 Compared to year's past, Costco's price did go up a tad here. Historically you've been able to score this wine for $39.99, but the price today is $48.99. Still a bargain in my opinion. Here's what we had to say about the 2001 vintage, and the 2004 vintage.
The Rioja 904 and its more premium older brother, the Rioja 890, are not produced every year. There was no 904 in 2008, but there is going to be one for 2010 that I've already heard high praise about. But for now, this 2009 vintage of the 904 might be the gem to know about it and I'll tell you why.
In, 2009 they didn't produce the higher end 890 bottling. So all the grapes usually reserved for that higher end wine (priced $100+) are in this 904. And perhaps that's why it's standing out to me this year a bit more compared to previous vintages.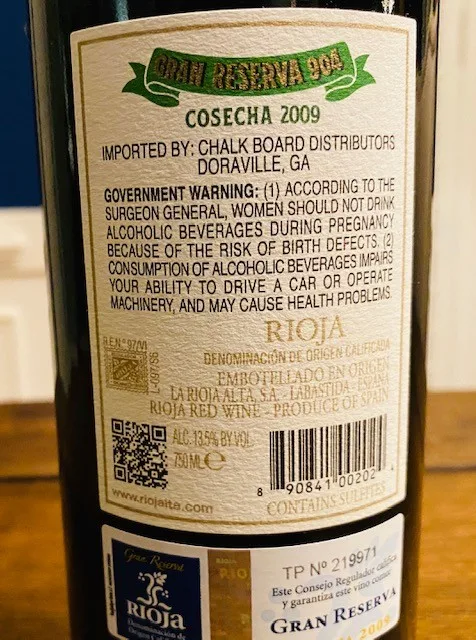 Those grapes by the way are a blend of 90% Tempranillo and 10% Graciano. Give the wine a little air as it needs to open up. It's almost a decade old but it fresh, juicy and drinking really nice right now. That's not to say it doesn't have aging potential too.
I'd recommend buying a few, opening one now to see what you've got and enjoy. Then put a couple away for whenever the time comes. That's what I do every time I see this wine and now I have a handful of every vintage the wine was produced dating back to 2001. A vertical taste would be fun sometime.
The nose jumps out of the glass, spicy with a little vegetable garden; cherry, strawberry and plum flavors surrounded by peppery spice, a touch of bell pepper; delicate and elegant, I could drink this wine all day long. Finishes dry and spicy. Super fresh for its age, with the structure to go for the long haul. This is a beautiful wine, and an easy addition to our Top Picks list.
CostcoWineBlog.com Rating: 94 points (a CostcoWineBlog Top Pick)
Costco item number: 11321
Alc. 13.5%