Nickel & Nickel is easily among my top ten favorite wineries in Napa. They specialize in single vineyard expressions of different varietals from various locations in and around the Napa Valley.
Nickel & Nickel was founded by the owners at Far Niente, another favorite, located right down the street. I had the chance to visit Nickel & Nickel a couple years ago and it was an amazing experience; they were wonderful hosts, the property is the definition of perfection and the wine of course is lovely.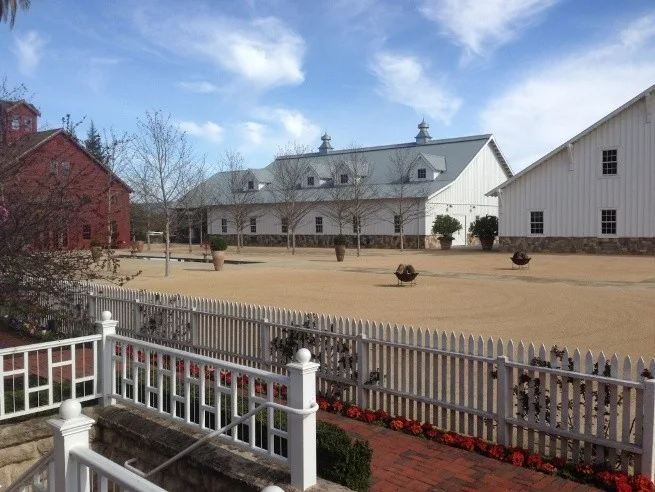 The label on their wines is about as distinctive as they come so I spotted this one a mile away in the Costco bin and got excited. I was hoping for one of the Cabs but was still happy to find this Merlot, as I've always enjoyed the Merlots from them I've tasted too.
The price was $49.99, which is good not great. Online this bottle can be found for that same price, and Total Wine carries it for a bit more at $58.00. Total Wine is actually a very good place to buy Nickel & Nickel wines as they usually carry a ton.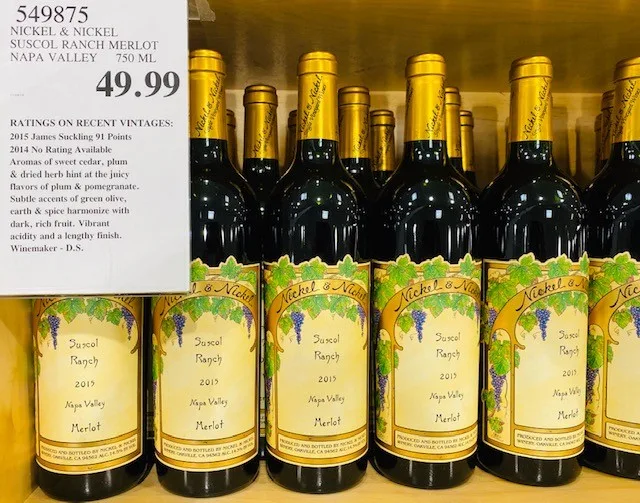 One of the cool things about my tasting at the winery was being able to taste the single vineyard wines all side by side. If I had a spare $600 laying around, I'd buy six different bottles of their Cabs at Total Wine, and replicate that tasting. It was a lot of fun.
But let's get into this Merlot. It was dark on the pour, with a lively nose of cherry and baking spices. In the mouth, more cherry and wild strawberry flavors, herbal notes; the wine is full bodied with a touch of vanilla towards the end; big juicy finish.
I had the wine in a decanter over the course of a couple hours and poured a taste every now and then. It definitely improved with a little air, opening up and letting the fruit come alive. When I first poured a glass right after opening, I was a bit disappointed as it started very closed, but luckily that changed.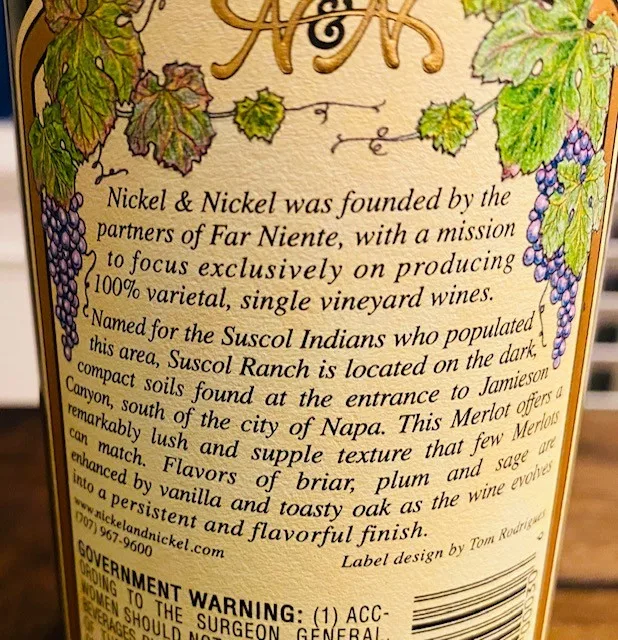 Suckling went 91 points and I think this is definitely a 90 pointer, but I might just stay right at 90. It's a delicious wine, and one that Merlot fans will love as well as those who tend to favor Cabs. At $50, this Merlot is half the price (at least) as a Nickel & Nickel Cabs.
And I love those Cabs, but I think this bottle, along with some other Merlots I've tasted recently (Duckhorn, Seavey, Pride come to mind), that CA Merlot is a good place to look for high quality wine for the money, albeit still at a pretty high price point.
CostcoWineBlog.com Rating: 90 points (a CostcoWineBlog Top Pick)
Costco item number: 549875
Purchased at Costco in: Atlanta, GA
Alc. 14.5%