This is an interesting vintage of a perennial favorite Costco wine. Also, one that tends to see a wide distribution, so hopefully readers will be able to find it in their local warehouse.
Historically, this wine has been at Costco for under $20. The last vintage was $17.89, but this year we're seeing a price increase to $20.89. I never like to see price increases on our favorite wines obviously, but this one still remains lower than most places. Wine.com for instance, sells it for $28.99. Other outlets are closer to the low $20s range.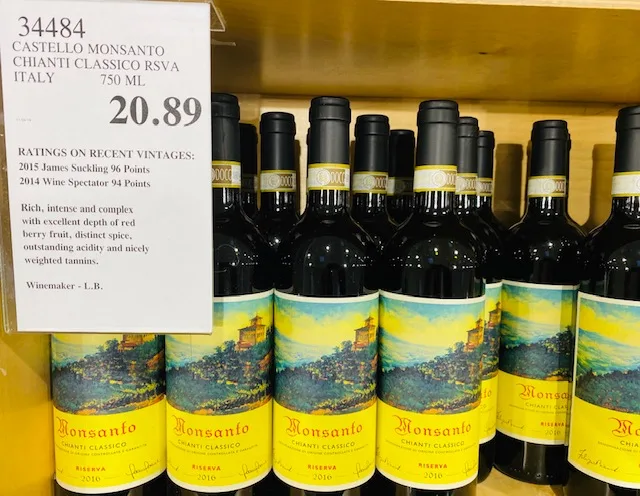 We're also coming off a huge year for this wine as the 2015 vintage was a beast. We loved it. The critics went gaga for it. I still have a couple bottles because I think it will be really fun to open in a few years.
The 2014 vintage was also strong, and we went 90 points on that one. Dig around your bins though and make sure there are not any 2015 vintages still hanging around. That's the one to buy.

I actually didn't like this new 2016 vintage right out of the bottle. The acidity was through the roof. Granted, I like the lively nature of this wine but it was a bit much to start with. After some air time though it chilled out a bit and I was able to taste its true character.
It has a lovely nose that is earthy and perfumy. Excellent mouthfeel; loads of cherry, spicy black cherry, anise with a hint of peppermint (nice touch during the holidays), tangy acidity throughout into a bone bone dry finish.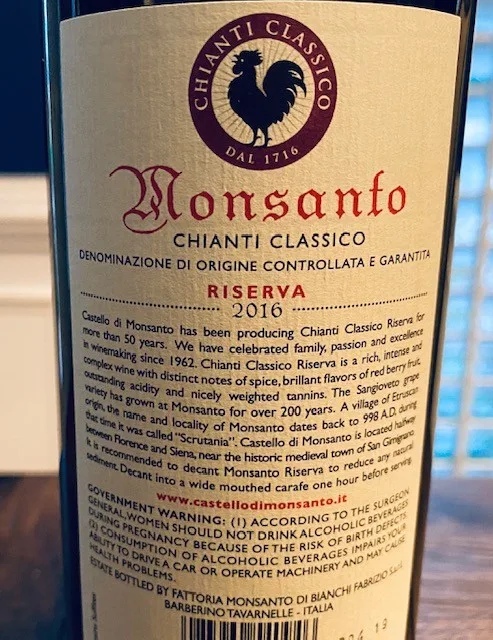 This remains an excellent wine and fantastic Chianti buy but I think it's too early to drink this vintage. It needs another year, maybe two and at a minimum, it needs a good decant.
I think all the elements are there for this to be another fantastic vintage. On that accord, it's a 90 point wine once again but perhaps not the 93-94 pointer that the critics awarded it. I'm going a solid 91 and I bet if I tasted it again in 2-3 years it would be 92-93. It kind of falls in between the '14 and '15 vintages for me.
Buy a couple if this sounds like your kind of wine, and if you've enjoyed it before. Drink one now for fun and throw a couple away for a few years and see what happens. I think you will be rewarded in just another 2-3 years.
CostcoWineBlog.com Rating: 91 points (a CostcoWineBlog Top Pick)
Costco item number: 34484
Purchased at Costco in: Atlanta, GA
Alc. 14%