​Hi everyone, this is an oldie but goodie, that's relevant with the New Year coming up. I updated a few things throughout, and be sure to read until the end to learn how to easily become a Champagne sabering rock star this New Years. (Practice on the Kirkland Prosecco, work your way up to the real Champagne).
​​Thanks​ again for following the site in 2019, and we look forward to a great year of tasting Costco wines in 2020. – Andrew, Editor
​With the New Year on the horizon we know everyone's thinking about their bubbly options for the big night. Earlier, we reviewed the Kirkland Prosecco, which is an excellent option for only $7.
But Costco has a bubbly for everyone in every price range, so let's walk through a few different options so you can determine what will be the best fit for you.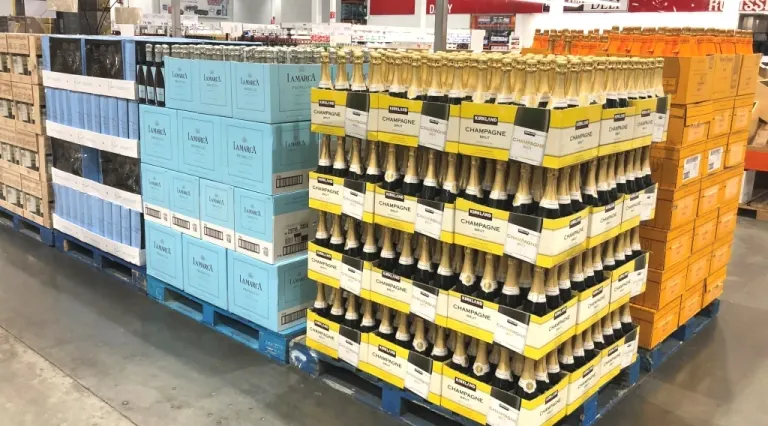 For: The Party Goer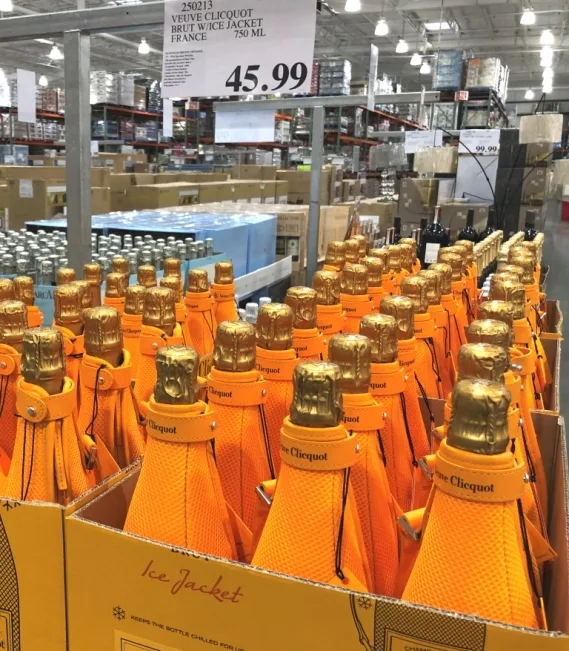 Veuve Clicquot is a Champagne staple, a bottle that most people in a crowd will instantly recognize, and any party host will certainly appreciate you bringing it over. Plus it's a tasty wine. A classy, classic choice for sure.
For: The Smartest Person in the Room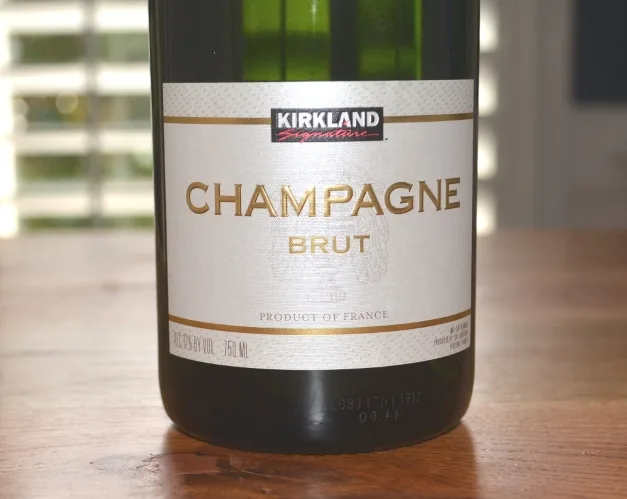 For $20, we've sung the praises of the Kirkland Champagne over and over. This is real Champagne, from France, and it's really good. If you have a chance, I challenge you to drink it alongside other $40-$50 Champagnes to see how it holds up. This is what we'll be drinking (that's my cart in the top image).​You'll notice the bottle has a new shape in 2019. Here's a side by side tasting we did comparing the two bottles to see if they tasted the same.
For: The Secret Costco Wine Shopper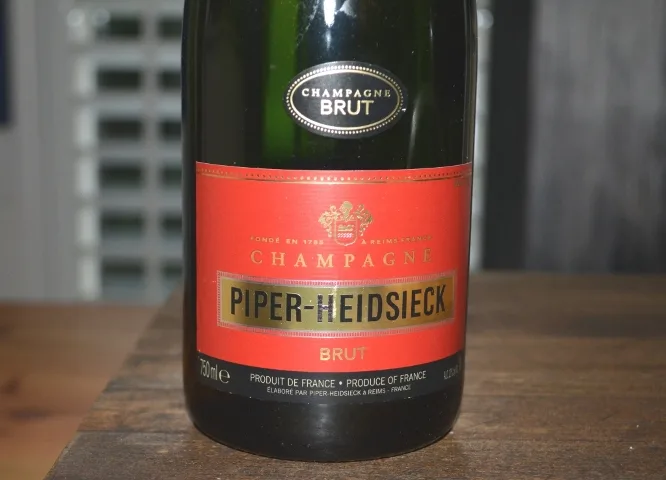 Ok, we get it, you don't want to show up with a bottle proudly displaying the "I shopped at Costco to get a deal" Kirkland Signature label. No worries at all. Go for the Piper. This is a fun little bubbly we reviewed recently and really enjoyed. It's $35 at Costco, with a retail higher than that, and it's a fruity, highly accessible and enjoyable bubbly.
For: The Person On A Budget, or Who is Hosting a Huge Party and Needs a Lot To Go Around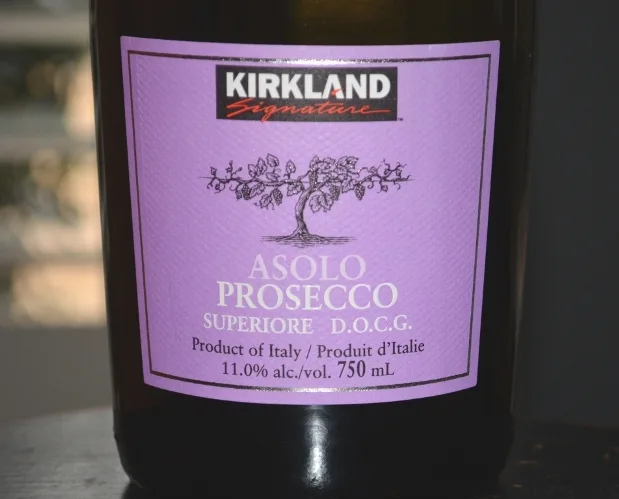 Don't worry Costco has you covered here with the aforementioned, and recently reviewed, Kirkland Prosecco for only $7. Go to Total Wine and try to find a DOCG band on the neck of any of their bottles for under $10. It doesn't exist. This is surprisingly good bubbly for the price.
And finally, for: The Person Who Hasn't Found What They're Looking For Yet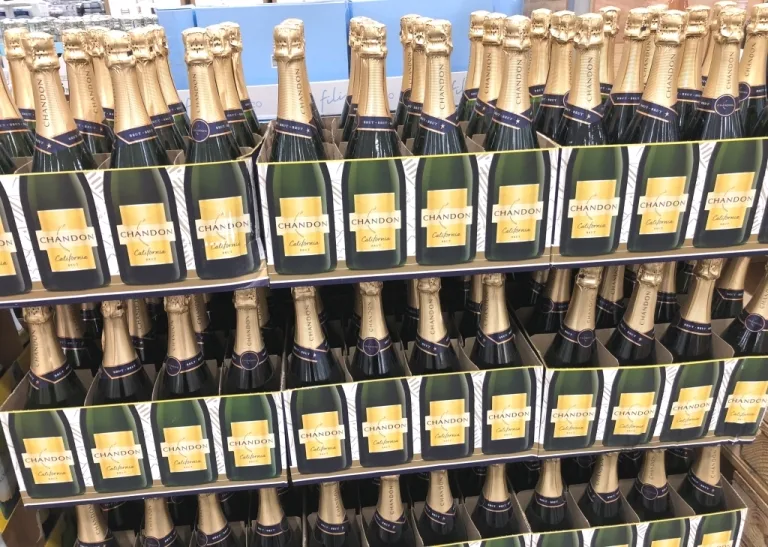 The classic Chandon Brut for $15. The price is right for some US bubbly that is tasty and classy, and if you're half in the bag come midnight this will work just fine for your toast. Their Brut Rose is a good pick too.
So there you have it; a nice selection of Costco bubblies for all tastes and budgets. As I mentioned before, we'll be opting for the Kirkland Champagne, which is still probably the #1 Kirkland wine we consume the most in our household. It just goes with anything, any cuisine, any occasion, any company. I can't recommend it enough. We hope you have a fantastic New Year.
And now for the bonus story: How To Easily Saber Champagne Bottles
If you've hung with us this long, I'm excited to share this next bit with you. I'm sure many of you have seen people saber Champagne bottles, meaning they cut the top off with a sword or long knife.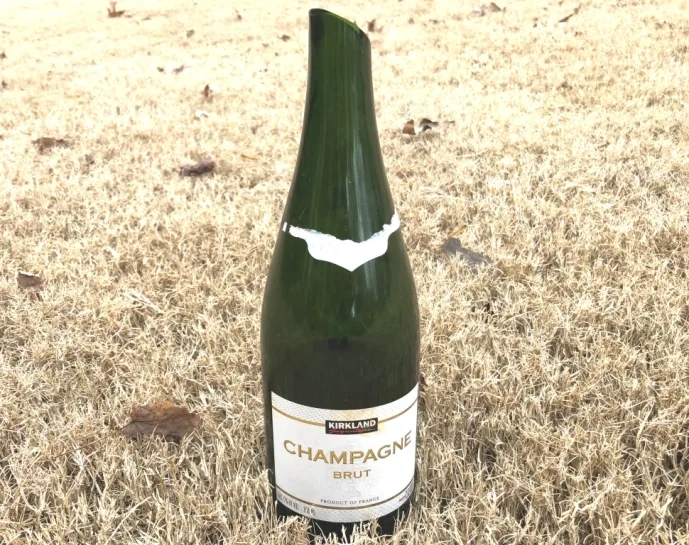 I've always wanted to learn how to do this, and guess what? It's surprisingly easy, and will be a great trick to pull out of your hat on New Years.
Granted, I'd recommend trying a few bottles before you gather everyone around for the show. The Kirkland Proseccos make a good choice here since they're so inexpensive. But I bet you'll get the hang of it pretty easy. Here's how it went down for me.
I watched a few videos, but this is one from Wine Folly was spot on; plus she does it with a spoon, so make no excuses.
Step 1: Remove the foil and cage from around the cork. Also remove any decorative stickers at the top because you need a clean swipe at it.
(in the case of the Kirkland Champagne, you can see there's a lot that needs to be removed)
Step 2: find a blade. I used a samurai sword that I just happened to have but you can use literally anything. It doesn't have to be sharp at all. It's the force that makes it work, and when applied in the right spot it will work every time. You can use a simple butter knife.
Step 3: Look for the seam in the bottle, where the glass comes together. Follow that seam all the way to the neck. The spot where the seam intersects with the fat part of the neck ring is the exact spot you want to aim for.
Step 4: grip the bottle, point it at about a 45 degree angle away from people, line up the sword or knife at a slight angle against the bottle, and then slide it forward rapidly. Push down slightly towards the bottle and try to hit that magic spot.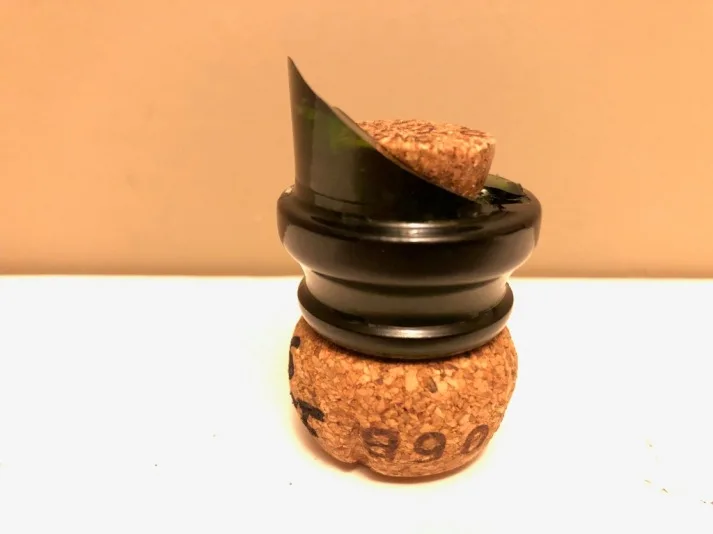 If you do this right, it should blow the top right off the bottle, like you see here. And the glass should all have propelled away from the remaining liquid, so you can pour and serve.
Let me know how that one works out for you. It's a lot of fun, and the more you do it, the easier it gets.
Cheers, and thanks as always for following the site.