The Piper Heidsieck Brut Champagne is a staple in Costco stores near me, and a bottle that I've been wanting to explore for some time. Costco's price of $34.99 is pretty good considering retail is closer to $50, but the wine can be found online and at Total Wine for under $40.
This wine is a blend of mostly Pinot Noir from around Champagne as well as smaller parts Pinot Meunier which is commonly blended in Champagne wines to add extra body and depth.
We actually enjoyed this wine on a white sand beach in FL with perfect weather, so there wasn't a lot not to like about the whole setup. I do believe wine tasting and appreciation is very situational, so keep please bear in mind my tasting conditions were optimal.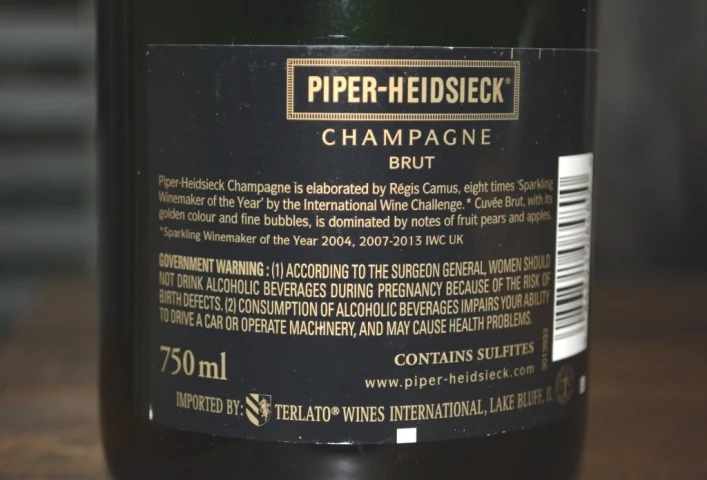 At the same time, many critics agree on the strength of this bottle, and you can check out their scores and notes here. Many actually liked it a tad more than we did.
The wine smells like candy in the glass, green apple jolly rancher to be exact. With this candiness, we expected the wine to be sweeter than it turned out to be (a good thing for our tastes); flavors of wet pear and honey, caramel with white peachy fruit; the finish was crisp and dry, perfectly refreshing on a beach before and after another paddle board session.
As enjoyable as this Champagne was, it's still hard not to include the $20 Kirkland Champagne in the same conversation. They are different wines, but even at its much lower price point, I'd say the Kirkland bottle hit home a bit more for us. It is less candied on the nose, more citrus flavored, and overall better balanced in our opinion.
CostcoWineBlog.com Rating: 89 Points
Costco item number: 29981, price: $34.99
Purchased at Costco in: Atlanta, GA
Alc. 12%
What do you think? Share your opinion and see what others have to say about this and other wines we review in the Costco Wine Blog Forums.