It's time for our annual Thanksgiving wine picks from Costco. Last year, we were visiting California and posted from a store in Irvine (amazing selection by the way).
This year, we're going to try to pick some recently reviewed wines in hopes that they are still available in your local warehouse. As with all things at Costco, this is a bit of a moving target, but we'll give it a shot.
In terms of the pairings, we generally view Thanksgiving as a free for all. The traditional meal is a hodge podge of various flavors, and then you have variations on the prep. It really comes down to what you think you and your guests will enjoy. I think a selection that includes at least a white, a red and bubbly will cover most tastes, and that's what we'll aim to outline below.
Let's do it.
Kirkland Signature Champagne Brut
The Kirkland Champagne is a perfect wine to kick off this list. Priced at only $20 for real French Champagne, you just won't find another comparable bottle at your wine shop. Great to enjoy before, during or after the meal, you can't go wrong with this one. (our review)
2016 Kirkland Signature Gigondas
Here's one we reviewed very recently that I've heard is making the rounds at quite a few Costco stores right now. Gigondas is a red blend from France's Rhone Valley. It's predominantly Grenache with smaller parts Syrah and Mourvedre, which makes it a versatile and food friendly wine. A baby Chateauneuf if you will. Only $14.99, I'd keep an eye out for this one too. (our review)
2015 Stonestreet Estate Vineyards Chardonnay Alexander Valley
Next up is a Chardonnay that we loved, the Stonestreet from Alexander Valley. Not inexpensive at $26, but worth every penny in our opinion. This is a beautiful wine that's fruit forward, clean and pure, not overly buttery or oaky. Wine Enthusiast went a whopping 94 points. Love this one, and it will be a nice addition to any Thanksgiving table. (our review)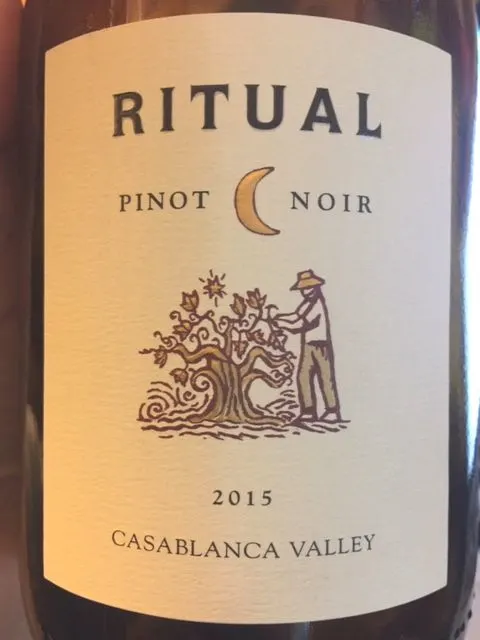 Erin went 91 points on this Chilean Pinot Noir, which was only $15.99 at Costco. She noted, "Chilean wines are earthy, dry, and often a bit green. Finding one that strikes the right balance between underride funk and juicy fruit can be difficult, albeit rewarding. Ritual Pinot Noir is just that." (Our review)
2012 12 Linajes Reserva Tempranillo Ribera del Duero
And finally, I'm going to close this out with a Spanish red from Ribera del Duero that we really enjoyed. But this bottle is really more representative of Spanish wine overall as a pick, for Thanksgiving, and pretty much any other time you want.
As we noted in our Best of the Year story, Spanish wine is a great place to go for high quality juice at prices that are hard to beat almost anywhere else in the world. So be adventurous. Buy something you're not familiar with. If it says Rioja, Ribera or Toro on the bottle, go for it. (our review)
Alright, so there you have it. Most of these wines were reviewed recently which means we found them at our Costco stores in the past 30-45 days (approx) and hopefully you will too.
We love hearing from you so please either leave your comments below, or head over to the Costco Wine Blog forums, share your ideas and see what everyone else has to say.
We appreciate you taking the time to follow our site.
Andrew and Erin