I was super surprised to see this Stonestreet Chardonnay wine arrive in the bins at my Costco and at the highly discounted price of $25.99. Since retail on this wine is closer to $40-$45 that's a steep Costco discount on a wine that I've had previously on two separate occasions, and absolutely loved it.
This wine (vin. 2014 I think) was actually part of my local monthly wine club last year (yes, I think it's important to support the small local guys too). Before tasting it, I passed it off at first as just another California Chardonnay, expecting the usual overabundance of oak and butter masking most of the flavor.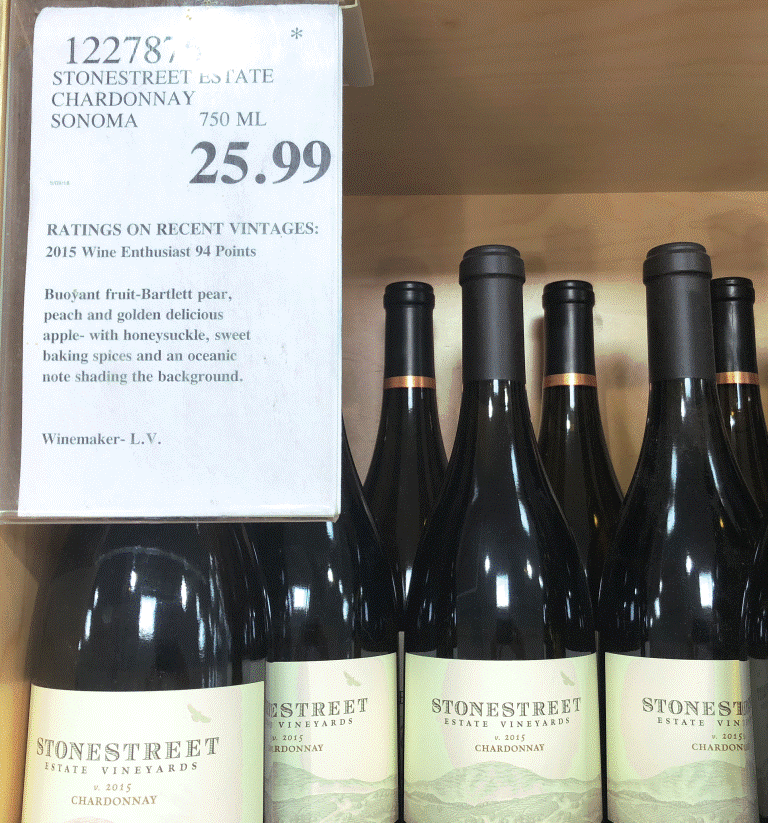 I couldn't have been more wrong. This is a killer Chardonnay drinking way above its price tag, and the 2015 vintage follows suit. You can check out the wine's historical ratings here on the Wine.com page, and they are consistently in the low to mid 90's which is beyond impressive.
Wine Enthusiast really went bonkers for the 2015 vintage of this wine, giving it 94 points and naming it an Editor's Choice. So I guess the word is getting out. I'm surprised these are still lingering around particularly at such low prices. I'm going to scoop a few more up for sure if I can.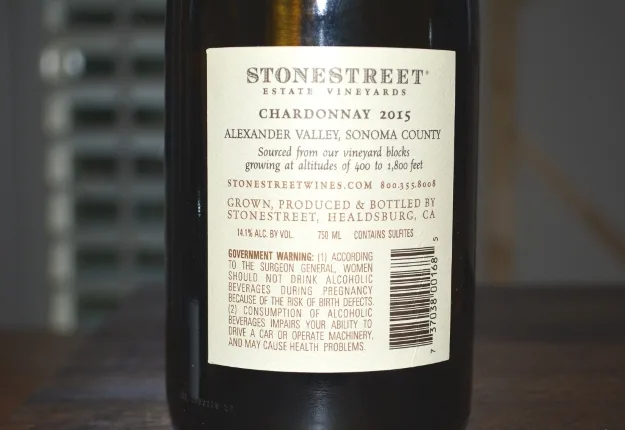 Let's get into it. The wine pours a golden yellow in the glass. Floral nose with spice notes, a little orange peel and baked apple pie; flavors of green apple, pear and citrus fruit; medium plus in body with a long spicy finish; mineral notes lingering in the mouth. Just a super interesting wine drink after drink.
White wine and Chardonnay fans need to be on the look out for this one. I have a feeling these are going to go fast once the word gets out. This is a highly acclaimed wine at the lowest price I've ever seen it. Clearly one that we will put on our Top Picks list.
CostcoWineBlog.com Rating: 92 Points
Costco item number: 1227876
Purchased at Costco in: Atlanta, GA
Alc. 14.1%
We're super curious to hear your opinion on this and other wines we review, so share your thoughts in the Costco Wine Blog Forums.