The Kirkland Brunello is always an interesting wine ever since we saw the first vintage of it, the 2010, arrive in Costco stores.
That 2010 vintage was incredible and I thought we were setting the course for an amazing new addition to the Kirkland family…until the following year when the 2011 came out. It was a vastly inferior wine and when I tasted the two vintages side by side, it didn't even seem like the same wine.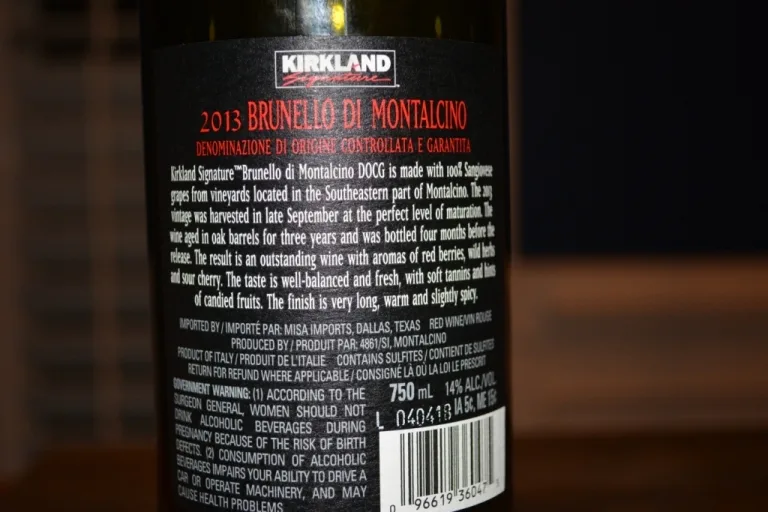 Last year's 2012 vintage was kind of in the middle, and that's where I'm finding this brand new 2013 vintage; maybe just a hair more enjoyable than last year, but when you enter that $20-$30 range, particularly at Costco, you can find some truly beautiful wines. A Spanish Ribera, Rioja or Toro will suit your needs quite nicely.
This wine is 100% Sangiovese, and it benefited from some age; on the pour you can see a slight maroon, rust color, indicating this wine wasn't made yesterday.
It's light enough in the glass that you can see through it; the nose is full of cherry scents with what smelled to me like a hint of cinnamon along with some herbs. In the mouth it is medium in body with flavors of red fruit, predominantly cherry, a little sourness; the wine was soft with mellow tannins and improved as it aired out a bit.
The finish is a strong point to the wine; it is dry, dusty and lasting. And that's why I'm going to go a point higher this year, compared to last year's wine which I felt was weaker towards the end.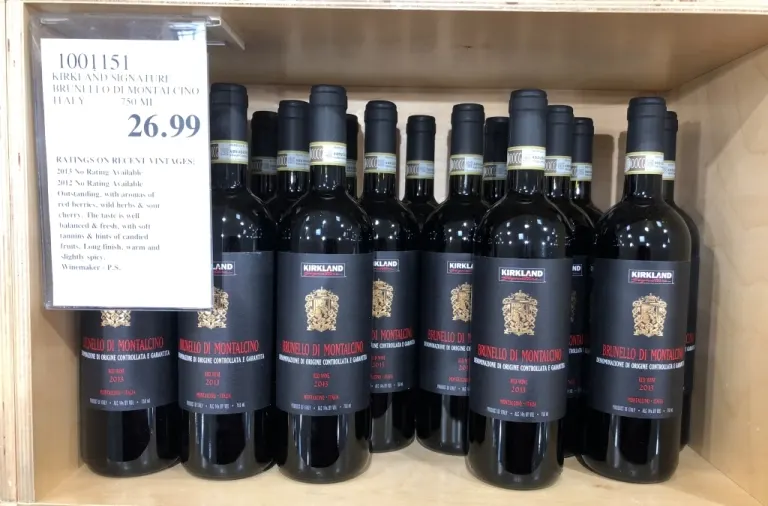 It's also worth noting that the price seems to have risen slightly with this new 2013 vintage; this wine used to be priced at $25, instead of $27.
Overall, there's plenty to like in this wine, but it does leave you wanting a little bit more; for that reason, if you're a Brunello fan, I'd say try one and see what you think. But like we said before, $27 at Costco can score you some tasty wines, so you may decide to shop around.
CostcoWineBlog.com Rating: 88 points
Costco item number: 1001151, price: $26.99
Purchased at Costco in: Atlanta, GA
Alc. 14%
Be sure to let us know what you think by sharing your opinion in the Costco Wine Blog forums.