Long time readers will know that I'm a Bordeaux lover, particularly left bank, and I love finding them at Costco because more times than not, the price is impossible to beat.
We saw this with the 2015 Pontet-Canet that I found at Costco for $99, and the next day saw the same bottle at Total Wine for $220. Obviously, an insane buy there.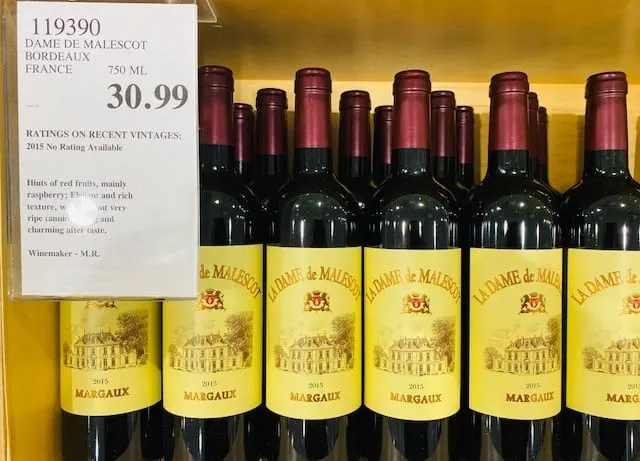 But Costco will also pop in these "second" bottles from top Bordeaux Estates. These are wines that typically utilize younger vines on the estate, and while they are not quite up to the maturity to warrant being included in the First wine, they still represent a great entry point into these estates.
We saw the Le Petit Haut Lafitte, second bottle from Chateau Smith Haut Lafitte in Pessac, hit Costco earlier this year for $28. I had a First bottle from Chateau Smith Haut Lafitte in my cellar (price around $110-120 depending on the vintage) so actually pitted them side by side. The First wine was definitely a jump up, but the second wine held pretty strong for a lot less dough.
I didn't have a First bottle from Chateau Malescot St. Exupery (price around $130) so today we're just taking a look at their second wine that I found at my Costco. I've had readers write in to me about both bottles, so depending on your warehouse, you may be able to find the first wine too. I haven't seen it, and am not sure on Costco's price for that one.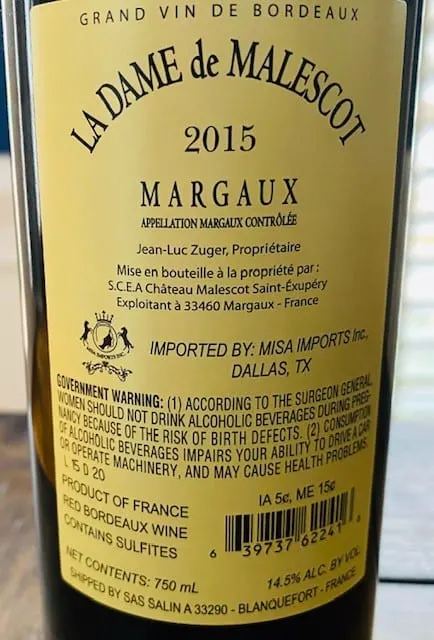 This wine is a beauty though and it's from a strong vintage in Bordeaux. Most wineries would be happy to have this wine as their signature bottling. Spicy, expressive nose; big flavor, lots of cherry, dark fruit with dark chocolate and plum notes; medium plus in body; big dry finish.
At $30 this is a delicious wine and it really makes me want to taste their first wine now. The Chateau is located right down the street from famed Chateau Margaux, and looking the other direction, it is right next to another of my top Bordeaux properties, Chateau Palmer, whose delicious Alter Ego, their second bottle, hit Costco last year.
Give this Bordeaux a little air, a nice meal and some good company and it will serve you well for $30. I like this wine a lot at this price point, and would probably pick it over the aforementioned Le Petit Haut Lafitte.
CostcoWineBlog.com Rating: 91 points
Costco item number: 119390
Purchased at Costco in: Atlanta, GA
Alc. 14.5%