All right, it's that time of the year again when we recommend some of out favorite Costco wines to enjoy with the Thanksgiving meal.
This year I went to three Costco stores around the Atlanta area (Woodstock, Kennesaw, Cumberland) to make sure these wines were still in stock before adding them to the list.
Because we are independent of Costco, there's no way we can tell if these are available nationally, but we hope that you are able to find some of them near you too.
I usually like to put out an assortment of different wines on my table for the Big Meal. This means bubbly, rosé , whites and reds. Just about everyone can find something in there they enjoy and each one will pair with the meal a little differently.
So have fun, go experiment, and remember for this meal, there are a lot of opinions on what pairs with what, but it's really such a smorgasbord of different food and flavors, so I consider it open season on the pairing. Time to explore.
Bubbly
No question about it as long time readers know, we absolutely love this wine for $20. It's impossible to find real Champagne this good at this price point.
If you want more bang for the buck, look no further than the Kirkland Prosecco, that is highly drinkable and very enjoyable for only $6.99. This is a crowd pleaser and the price is right if you have a large party.
Rosé
2018 Commanderie de la Bargemone Coteaux d'Aix en Provence Rose
This might be a hard one to find, but it's still out there, and it is delicious; totally caught us off guard. Put it on the table and watch people fall in love. The Gerard Bertrand Rosé is out there still too with its super cool bottle (we haven't reviewed it recently but need to)
Whites
2015 First Drop Mere et Fils Adelaide Hills Chardonnay
A super classy Australian Chardonnay that will please the most hard core white wine fan, and do it for $15. Love this white.
2017 Zorzettig Sauvignon Blanc
Hard to believe the quality you get here for only $12 in this Italian Sauvignon Blanc. I stocked up on this one as it's a gem in this price range.
2018 Prelius Vermentino Maremma Toscana
Let's stay Italian, and keep in that same price range; mix it up a bit with this Vermentino that is delicious for $13.
2018 Charles Krug Napa Sauvignon Blanc
One more Sauvignon Blanc, this time from a famed estate many of you will know in California; what a wine this is for only $13.
Reds
2016 Seghesio Sonoma Zinfandel
One of my favorite wines for Thanksgiving as it's generally included on these annual lists. You might see the 2017 vintage, which we plan to get to very soon. This is a delicious wine that can really pair with any cuisine, as well as anybody.
2017 Firesteed Pinot Noir Willamette Valley
How about a Pinot Noir for $10 that drinks above its pay grade? Look no further than the Firesteed from Oregon's Willamette Valley. Tasty juice and hard to beat in this price range.
2018 Domaine des Falaises Angelliaume Chinon
If you have a wine nerd coming over sometimes you have to throw something a little different in the mix. Chinon is a good way to go. Made from Cabernet Franc, it's a bit different, but also a bit interesting. I didn't see this one in the Atlanta area on my last round, but have heard it's still out there from some Twitter peeps. And we really enjoyed it.
And just a little bonus for any of you who want to celebrate with something a little more special, I came across two wines at Costco that I have always really enjoyed. Costco's price is good, not great (I'd like to see another 5-10% off compared to my big box retailer), but I felt compelled to buy them both. I hope to review them soon too.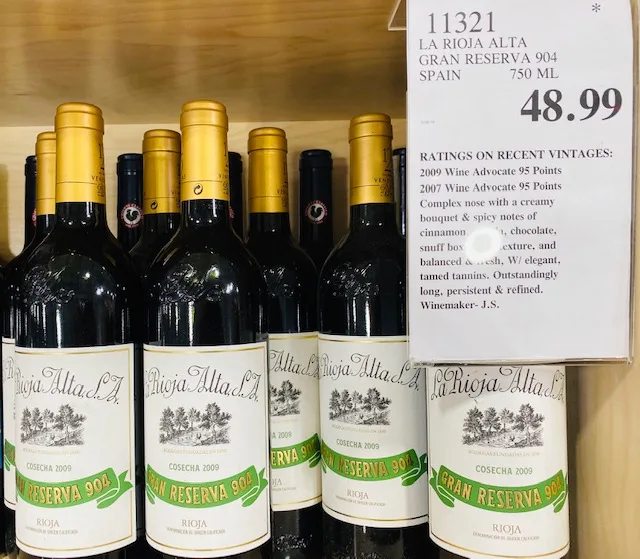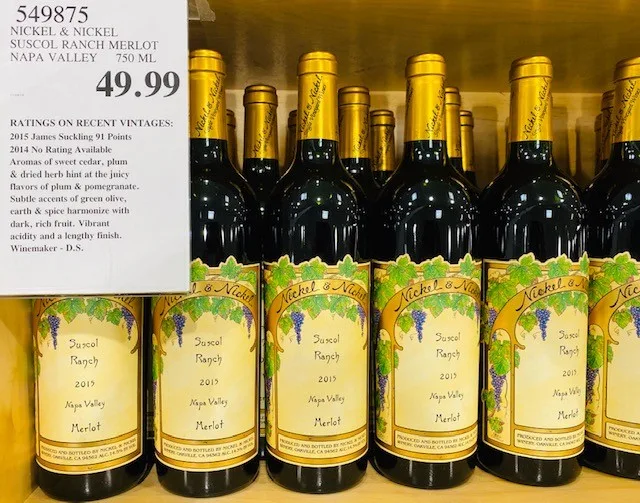 That's it for now. Let us know in the comments below what wines you enjoy with the Thanksgiving meal.
-Andrew, editor