I admit I'm a sucker for top wine lists. I have to look at them, and that's what locked me into buying this wine. I noticed it was listed as the #5 wine on Wine Enthusiast's Top 100 wines of 2018 and I thought that was pretty interesting for an Oregon Pinot Blanc priced this reasonably.
That is, until I opened it and tasted the wine. It's absolutely amazing and an incredible buy at Costco for only $13.99 (retail is around $19). Wine Enthusiast ended up awarding the wine 92 points.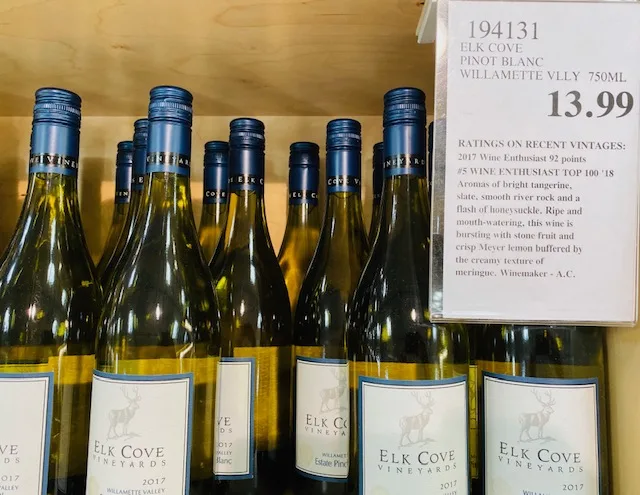 The wine is light, see through clear on the pour with an aromatic nose of citrus fruit; it is medium in body and packed with flavors of pear, white peach and green apple. Excellent finish that is subtle and elegant.
This is a very nice effort all around, and a wine that caught us a little off guard. The label and branding looks to me like it would belong on more a generic inexpensive wine from Aldi. And I don't always agree with the critics, but they picked a winner here, and I don't care what kind of package this wine is wrapped in.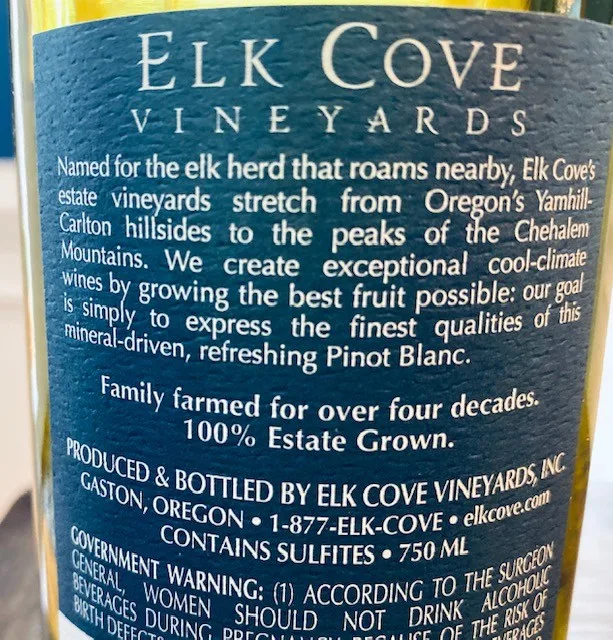 Fans of Oregon whites of all sorts will love this wine. Fans of other whites should give it a try too. I'll be adding to the Top Picks list, and love the price to value ratio on this bottle.
CostcoWineBlog.com Rating: 90 points (a CostcoWineBlog Top Pick)
Costco item number: 194131
Purchased at Costco in: Atlanta, GA
Alc. 13%