Here's one of the most anticipated Kirkland wines of the year, that generally comes out in the November time frame every year. We've followed this one for every vintage since it's incredible 2010 vintage debut, and each year since, we haven't found the wine to be as good as that first vintage.
Here's how we've graded the Kirkland Brunello over the years.
2010 – 92-93 points
2011 – 86 points
2012 – 87 points
2013 – 88 points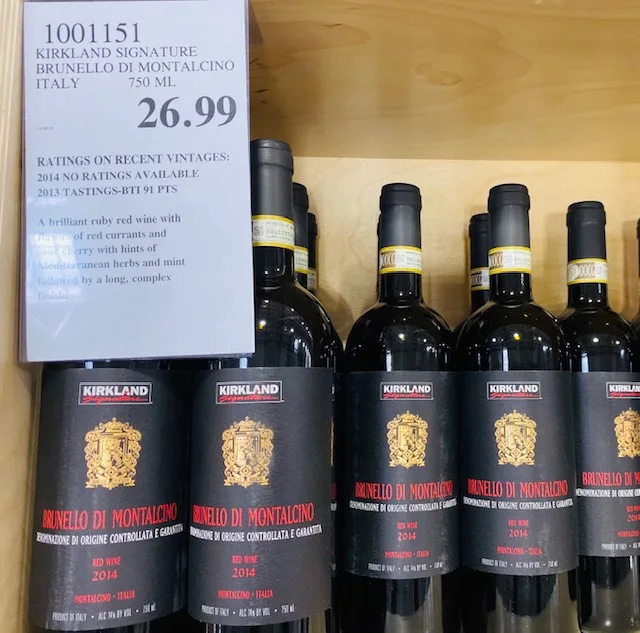 So we've been steadily climbing over the last few years, but still have a ways to go to get to that 92-93 point range we awarded the 2010 vintage.
And so what happens this year with the 2014? Well, we're going to flatline a bit. The good news is the price has stayed consistent at $26.99. But the wine is still just ok at that price tag, leaving me desiring a bit more, just like I felt after tasting the 2013 vintage.
My tasting notes for this 2014 vintage are very similar to year's past. The wine starts with some dusty, earthy notes that my drinking companion called "Grandma's old encyclopedia." I frequently use dusty old library book, but you get the idea. A bit of herb on the nose too, leading into black cherry fruit, a touch of leather, nice acidity; the wine is medium in body so it's fairly light in the mouth.
The finish is super dry. All in all, not a bad wine, and one that tastes to me like a mid tier Chianti Classico. That's my hangup here. I want more depth and complexity as you expect from a good Brunello. It would be fun to taste this bottle side by side with another low end Brunello to see how they compare.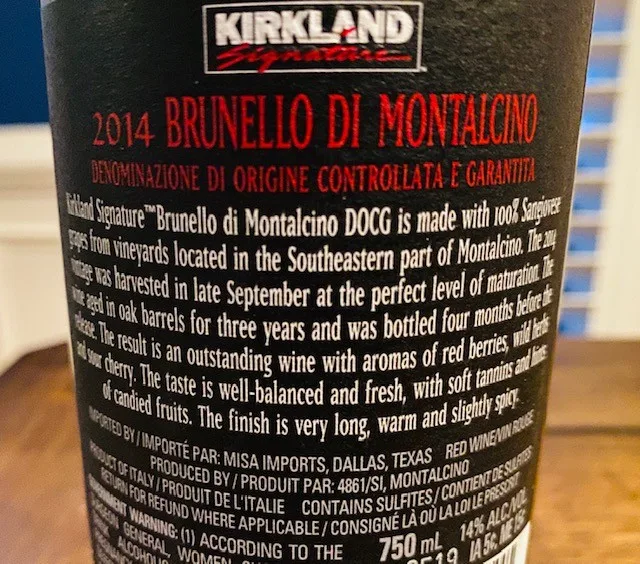 If you love Brunellos and have a little cushion in the wine budget, I'd give this one a shot to see what you think. If you enjoyed last year's this one is right in line. If you are like me and ended up a bit on the fence with the 2013 vintage, than I might spend my $27 elsewhere.

CostcoWineBlog.com Rating: 88 points
Costco item number: 1001151
Purchased at Costco in: Atlanta, GA
Alc. 14%