I worked at a restaurant in New York that had an excellent Italian Sauvignon Blanc by the glass. I remember people's reactions when they would try it, a mixture of surprise and delight, and for this reason I would often recommend it.
A lot of people tend to associate Sauvignon Blanc with either grapefruit, freshly-cut grass, or gooseberry if you actually know what a gooseberry tastes like (I don't). I also get a lot of bell or jalapeno pepper in these wines, especially those from New Zealand.
Italian Sauvignon Blanc, for the most part, is not like others. I think it tastes like a New World Bordeaux blend or even just some other exotic white grape that I'm not familiar with.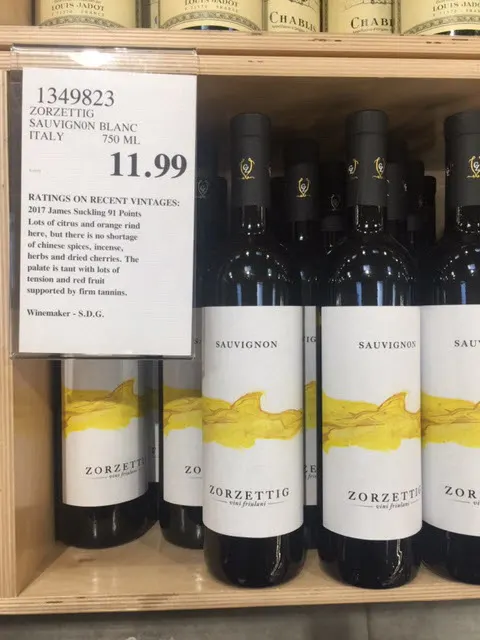 The proper name of the region from which these grapes are grown is Friuli Venezia Giulia, and it's located in North-Easternmost Italy at what would be the top right of the boot bordering both Austria and Slovenia. The DOC for this wine is Friuli Colli Orientali, famous for the white Friulano grape wines and popular for Pinot Grigio.
The front label of this wine is very simple, with only the producer's name, "wine of Friuli" in Italian, and "Sauvignon." Because there are other white grapes that begin with the name Sauvignon, I had to look the DOC up to make sure that it was in fact Sauvignon Blanc.
Italian wine as well as Italian wine labels are about as confusing as an investment account statement, so my advice is to just Google the DOC to find out what grapes are used for that particular designation.
This wine pours a very light straw color in the glass and has aromas of ripe lemon, jasmine, and peach. One the palate, crisp acidity is well-balanced and the wine finishes with a pithy quality that was off-putting at first. There is a lot of herbaceousness and zest in the finish as well. I really enjoyed this wine, and it was great on its own but would really shine with the right food pairing.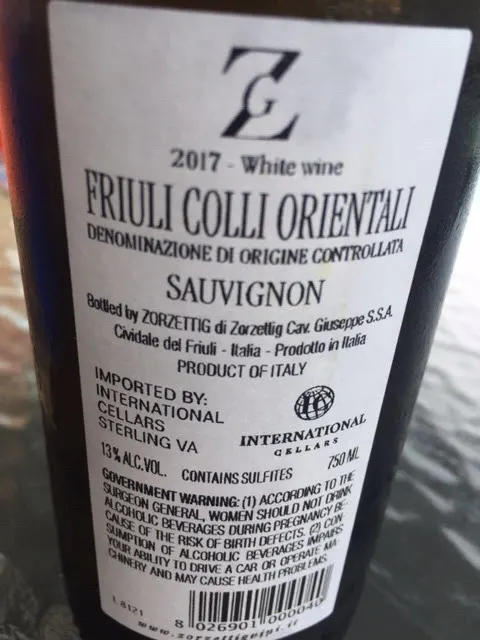 I've been told before that when it comes to Italian wine and food pairings that it's best to match the wine to the food that is popular in that area. Popular dishes from Friuli include white asparagus (very unlike the green asparagus that you are familiar with and a must-try if you ever have the fortune to find it in season), cherry gnocchi, Jamar cheese, and smoked trout.
I would personally recommend pairing this wine with a variety of fresh shellfish and grilled fish dishes. The lemon and zest of the wine will really compliment seafood dishes.
CostcoWineBlog.com Rating: 91 Points (a CostcoWineBlog Top Pick)
Alcohol: 13%
Costco Item Number: 1349823
Purchased in Buford, GA