This is a Kirkland offering I look forward to tasting every year. This year it's wearing a brand new label like many of the other Kirkland bottles we've reviewed. And it's a welcome change from the rather generic and bland Kirkland wine labels of years past.
We've liked certain vintages of the Kirkland Russian River Chard more than others, and it is a bottle that is fiercely debated among readers. It will be interesting to see where this one lands with everyone.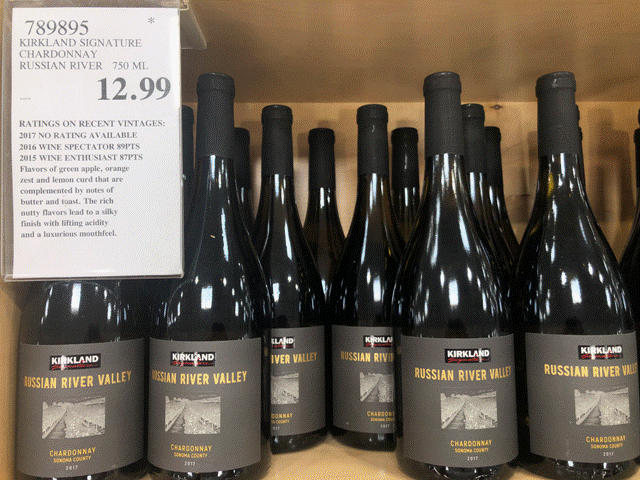 Last year, we went 86 points, and 87 the year before that. Glenn Hugo is the winemaker once again here and we've seen him involved with many Kirkland wines, including the very nice Kirkland Rutherford Cabernet. Mr. Hugo is also a winemaker for Girard Winery and was recently appointed winemaker for BR Cohn.
This wine pours a nice golden yellow with a bright nose of citrus fruit; flavors of pear, lemon, tangerine and green apple; finishes in a hurry with a subtle hint of vanilla; not as acidic as I remember from prior vintages. The wine overall is pretty simple, which makes it easy to swig, but leaves it a bit less interesting than other bottles from Russian River.
All that said, as we note every year, Costco's price of $12.99 is downright insane for Russian River fruit (those other Russian River bottles that might be more complex will come with a much higher price tag).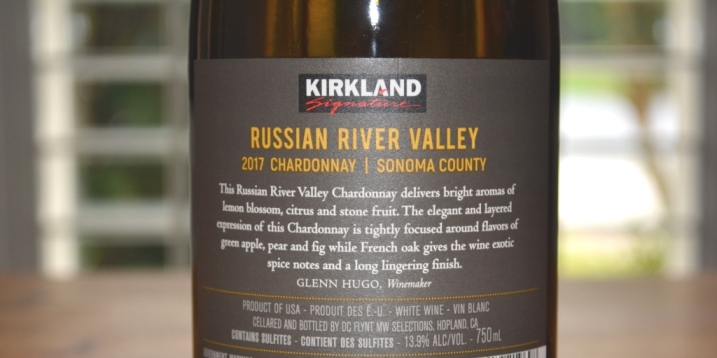 While I'm not in love with this current vintage I am enjoying it a hair more than I remember from last year. It remains a very drinkable and rather enjoyable summer sipper that would pair with a lot of summer cuisine. Don't think too much about it; just sit back and enjoy on a hot day.
CostcoWineBlog.com Rating: 87 points
Costco item number: 789895
Purchased at Costco in: Atlanta, GA
Alc. 13.9%