Although I usually expect more from the Kirkland Russian River Valley Chardonnay offerings, I'm always excited to see them arrive in stores, and I'm anxious to try the new vintages. Having reviewed the prior vintage in December of last year, I thought this one might arrive a little later in the year.
But it's here ready for summer. The only thing is that once I dug into the wine a bit, I found a wine that is very similar to year's past, rather bland and uninteresting for a Chardonnay from one of California's premier regions.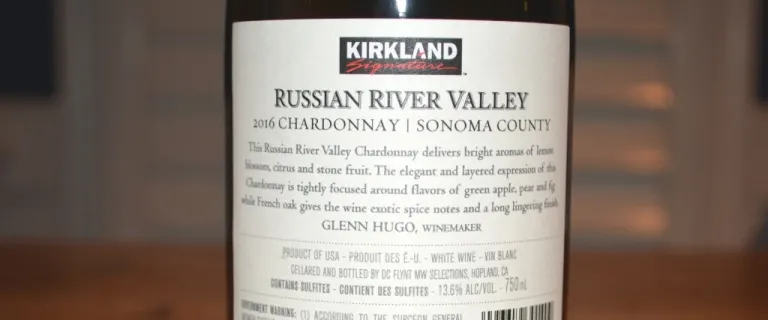 And I love Russian River Chardonnay. I have such high hopes for these bottles, particularly because they're priced at only $12.99 which is ridiculous for a bottle from this region. We're just not getting the best juice, unfortunately, in my opinion.
That said, this is a totally drinkable wine, just not the Kirkland standout I keep hoping it will become. It's not super oaky at all, it lets the fruit shine through; green apple, citrus, lemon; an acidic finish like we've noted in years past. The finish is quick and a little funky, leaving residual butter flavor in your mouth.
Here's the bottom line. You flat out will just not find bottles from Russian River Valley priced this low. They are almost non existent. So I'm pumped that Costco can bring us that.
However, even at $13, there are many more better Chardonnay choices to be had (Drouhin, Slow Press, a solid Pouilly Fuisse). You might have to spend just a few dollars more, but can easily stay under $20 for some great wines, that land a clear level above this Kirkland bottle.
The Kirkland RRV Chardonnay is always a wine that causes a lot of discussion. Please let us know what you think in the comments below or head on over to the Forums.
I'm going to bump our rating down one point, while still giving it a bonus point for value. That puts this year's vintage at 86.
CostcoWineBlog.com Rating: 86 Points
Costco item number: 789895
Purchased at Costco in: Atlanta, GA
Alc. 13.6%