We always look forward to new Kirkland Signature wines, and I especially get excited when an appellation-specific one arrives. I'll admit that I sometimes get them confused and fail to realize when a new edition has appeared. The labels tend to be similar, and there are more than a few from Napa Valley alone. This is a good problem to have.
You may have heard of the famous "Rutherford dust" that this area boasts, but what exactly does that mean? It actually refers to a unique quality in these wines, and not necessarily the terroir of the area.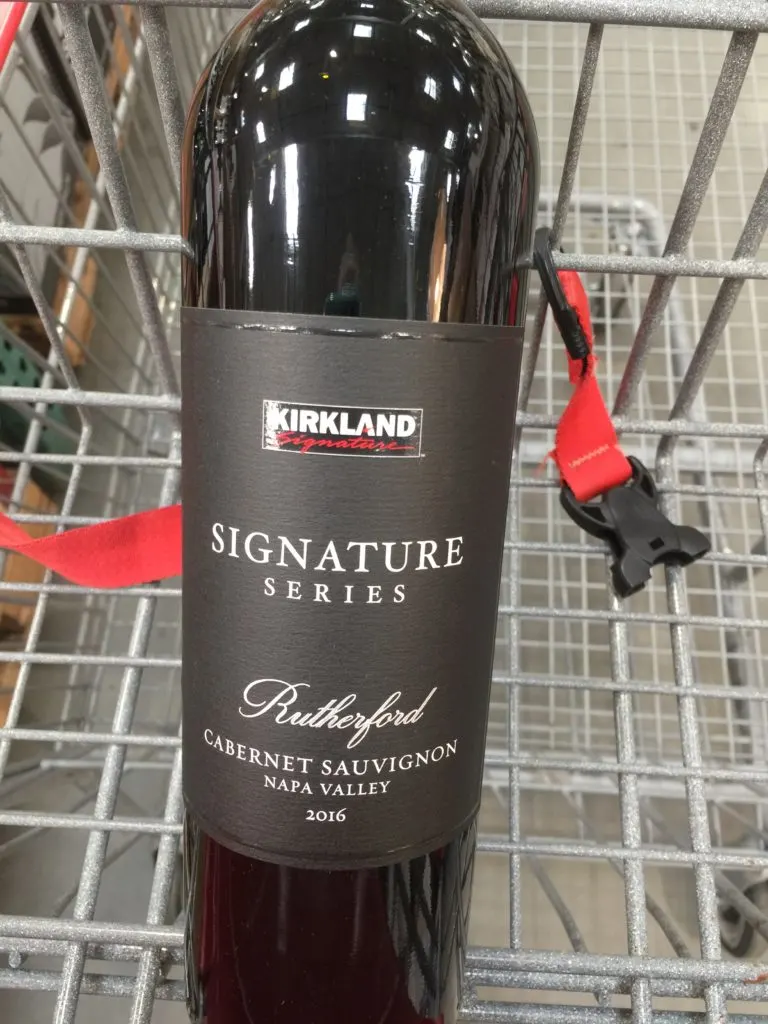 Once a riverbed, Rutherford soil is rich in gravel, sand, and loam, and in the same way that grape vines struggle in left bank Bordeaux wines, so do those in this area. The result is concentrated juice with a unique spice quality and wines with dusty, refined tannins.
Glenn Hugo is the winemaker for this vintage, and he has been at the helm of previous Napa Kirkland wines that we've reviewed. Mr. Hugo is also a winemaker for Girard Winery and was recently appointed winemaker for BR Cohn. I've tasted some excellent wines from both of these winery's portfolios.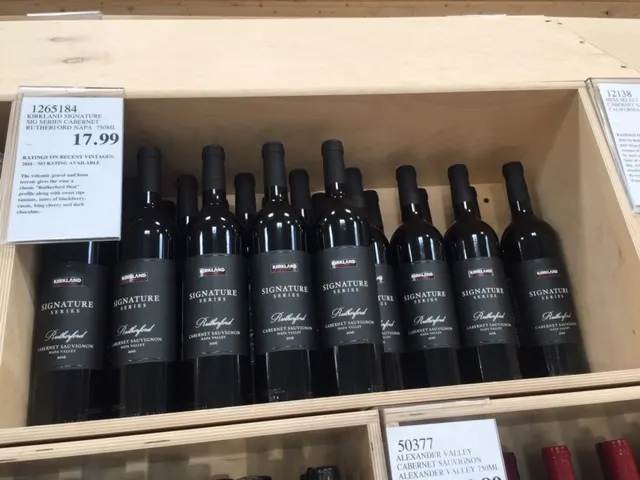 I decided to taste this wine using the Court of Master Sommelier's "deductive tasting format," just to shake things up a bit. This wine is of medium intensity and a clear ruby color. I noticed slight rim variation and light staining in the legs. The tears were heavy, indicative of a higher alcohol content or more tannin. The nose of this wine is moderate plus and youthful.
I got ripe red plums and blueberry candy. Aromas of vanilla, cigar box, and cedar hint that a mix of neutral and new French oak was used. On the palate, the wine is dry but fruit-forward. There are lots of red fruits and fresh blueberries with hints of cinnamon on the finish. The tannins are medium and "dusty" while the acid is moderate and the alcohol medium plus. Rounded texture and a lengthy finish complete this low complexity wine.
Rutherford Cabernet is not often sold for less than $25 per bottle. Costco is offering this signature wine for $17.99. While the aroma was fantastic and the palate fruit-forward, I would not fall over myself in order to purchase more. It was a good value for the price, but not necessarily fantastic.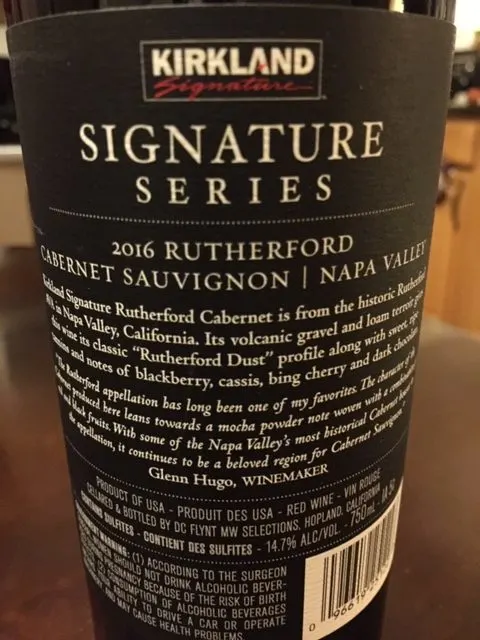 I would pair the wine with a lean steak or anything chocolate, and it's definitely a good bottle to share with guests. You can pour it in a decanter and boast that you're pouring a "Rutherford Cabernet" if you want to impress your novice friends.
CostcoWineBlog.com Rating: 89 Points
Costco Item Number: 1265184
Alcohol: 14.7%
Purchased in Buford, GA