The Seghesio Zinfandel is just a joy to taste every year. It's consistent and interesting and one of those Costco bottles that I look forward to arriving in the store.
The year's blend is a little interesting coming in at 83% Zinfandel, 12% Petite Sirah, 1% Syrah, 1% Carignane, 1% Barbera and 2% Mixed Red.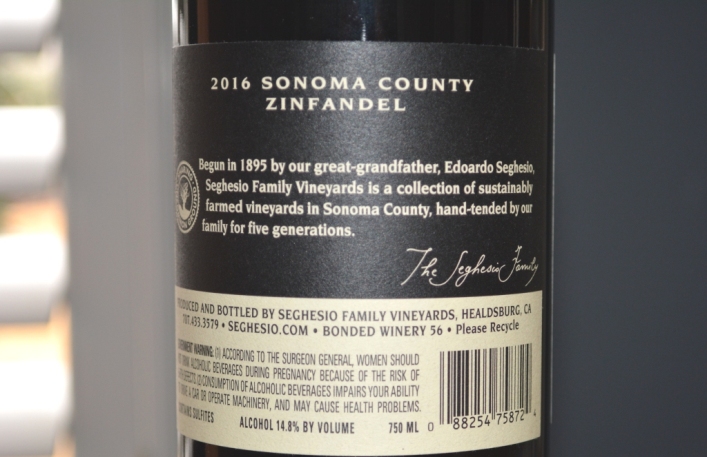 In the glass the wine pours pretty light, see through, and in the mouth it's medium to medium plus in body. Great aromatics, but where this one shines is once it hits the palate.
Loads of flavor, blueberry pie and boysenberry, milk chocolate and pepper on the finish. This wine is fresh and fruit forward with tones of heft. It's a Zin for Cab and Merlot lovers who think they don't like Zin. (Anything from Ridge falls into this category too).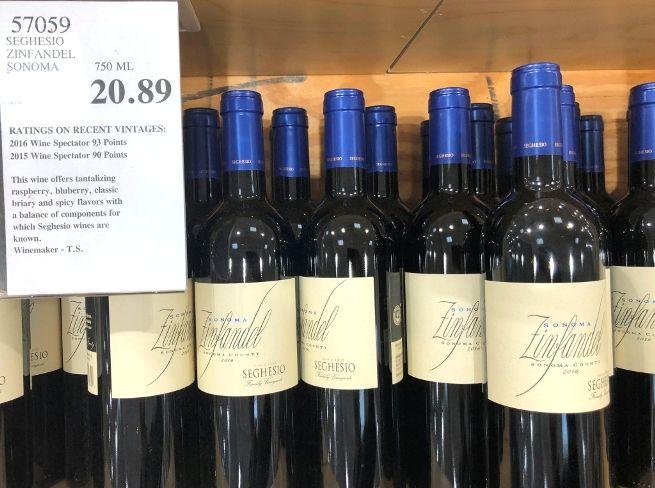 Costco's price tag of $20.89 is pretty good and about what you'll find online; retail is closer to $26. Wine Spectator went 93 points which is pretty crazy. I'm not going that high, but I will put a Highly Recommended badge on this bottle. It's worth every bit of $20.
Last time we reviewed this wine, I gave it 90 points, but I feel this vintage is a step up from there. Note the price has been gently climbing up too as I'm sure this is becoming a more popular wine as more people have a chance to taste it.
CostcoWineBlog.com Rating: 91 points (a CostcoWineBlog Top Pick)
Costco item number: 57059
Purchased at Costco in: Atlanta, GA
Alc. 14.8%