Costco has carried the Franciscan Estate Napa Cabernet for a while, and the latest vintage has had something of label makeover. Previous vintages had "Franciscan Estate Napa Valley" on the label, whereas this vintage is simply "Franciscan" with a "Napa County" designation.
If you've ever had a previous vintage, you know that it's a quality wine with lots of oak. I was surprised after reading the tech sheet for the Napa County Cabernet that it's vinified in the same way as always, with 20 months of oak aging in small barrels. I promoted this wine at one time and so this is how I am familiar with the winemaking.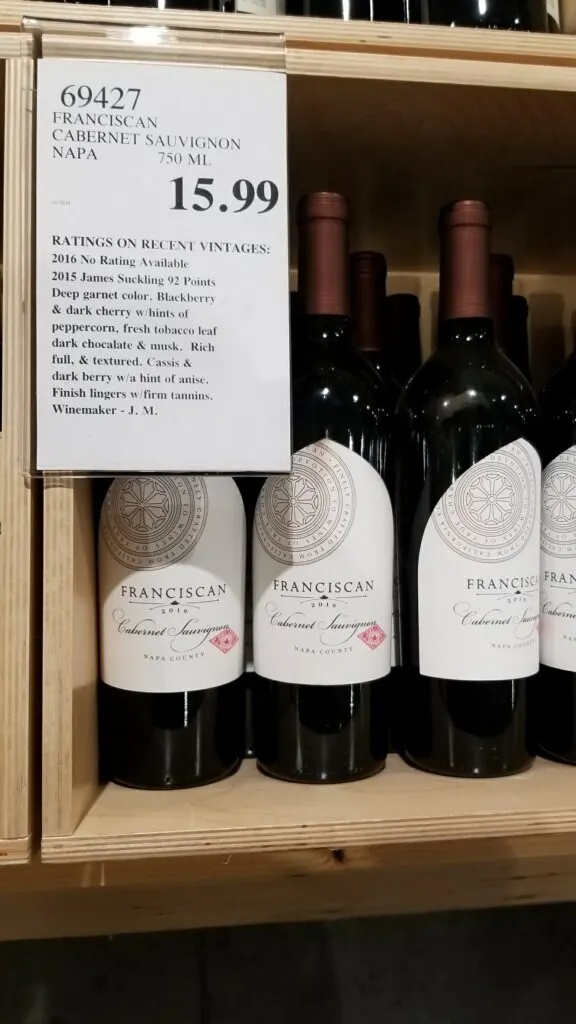 The grapes for the current cuvee are sourced from Oakville, Rutherford, and Oak Knoll District AVAs, and the appellation on the website is listed as Napa Valley, so it's kind of odd that they chose to put less-marketable "Napa County" on the label. The price is less than what it used to be, by about $5.
This "Cabernet Sauvignon" is actually a Bordeaux blend, with small amounts of Merlot, Malbec and Petit Verdot. 87% of the blend is Cabernet, and I have always been a fan of blending small amounts of other grapes with Cabernet just because this grape can be so earthy and tannic on its own.
I preferred this wine to past vintages exactly for this reason. The wine is bold but not overpowering. I got dark fruits like blackberries as well as cherries on the nose. I could definitely detect some vanilla and baking spice from the significant oak aging.
The wine was well structured and balanced with moderate acidity and nice length. I would drink it now and not hold it, although it's possible that it would improve over time.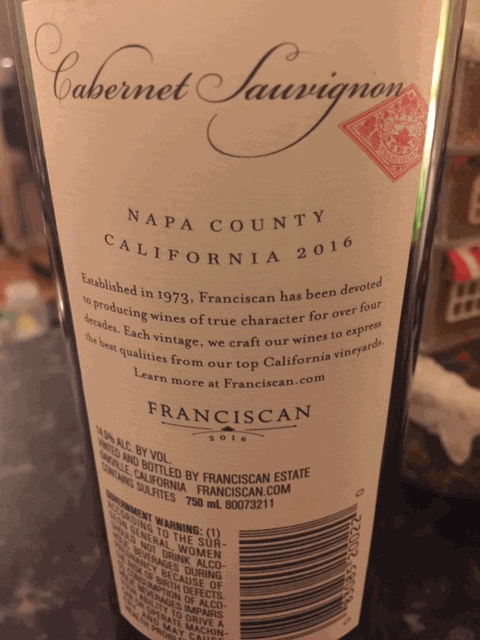 I found an old tasting note on my Vivino app for the 2012 Napa Valley vintage. I wrote "a little too tight and dry for me. Too much oak and not enough fruit. It's a big cab but lacks the sweet fruit mid-palate that I'd want for a $22 Napa Cab. 87 pts."
Another reviewer recently wrote "I have to admit I haven't liked their wines since the 2007-'08 vintages. This is the first exception…" I think that if Franciscan Estate sought to produce a more approachable and likable wine in this current release, they have succeeded.
CostcoWineBlog.com Rating: 90 Points
Alcohol: 14.7%
Costco Item Number: 69427