We've been tracking the Costco wines that were listed on Wine Spectator's top 100 wines of 2018 list, but this Zuccardi Malbec jumped out to me because it was featured as the #10 wine on a similar Best of year list from Wine Enthusiast.
Plus there were a slew of low to mid 90 point ratings for the wine from just about everyone, including a 96 point rating from Suckling. And Costco's price seemed pretty reasonable at $27.99, well below retail of $38 and online for $34.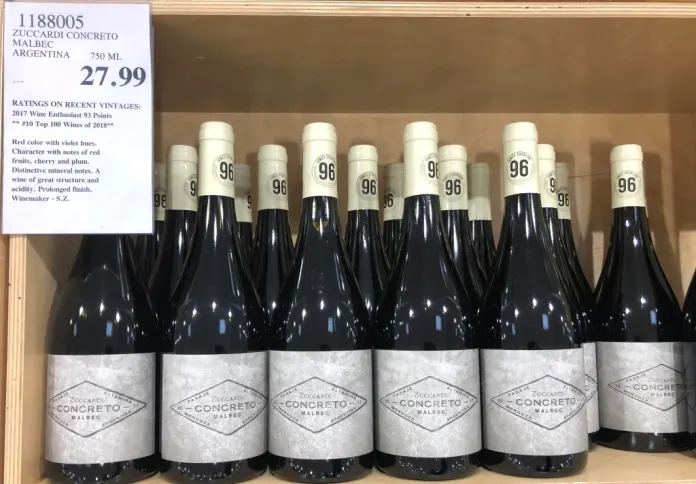 And now digging into it, I really wish I had bought more. This really is a delicious wine that lives up to the hype from the high ratings. The wine is young and fresh, filled with life and energy; just a lot of fun to drink now, and I'm hoping I'm able to buy a few more as I think it will be fun to see it develop after a few more years.
I picked up a combination of red and dark fruit, blackberry with spicy cherry; some earth and herbs; super acidic, this wine really grips the cheeks and holds on; bone dry finish. Quite remarkable how good this is drinking so very young.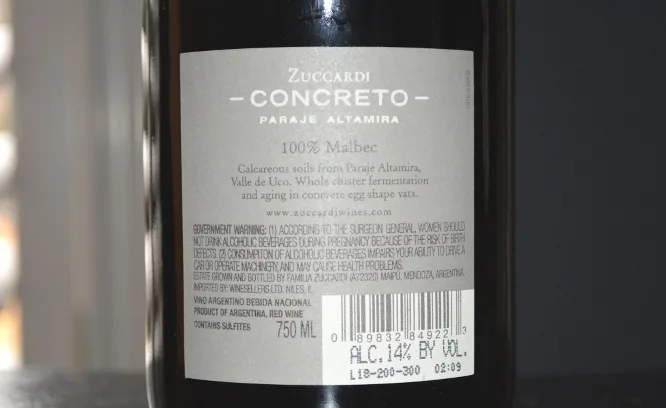 This is a really impressive effort that blew my expectations through the roof. Clearly an addition to the Top Picks list, and a wine that I can't recommend highly enough.
CostcoWineBlog.com Rating: 93 points (a CostcoWineBlog Top Pick)
Costco item number: 1188005, $27.99
Purchased at Costco in: Atlanta, GA
Alc. 14%

Have you come across any wines from Costco that you loved a much as we enjoyed this one? Feel free to share your thoughts in the comments below or over on the Costco Wine Blog forums.