Finding a good, dependable and affordable every day Pinot Noir is a serious challenge. Whether you go to France, New Zealand, or the US, good luck finding one that's fun to drink and under $15. This Firesteed bottle just might be the one though. Thank you Costco.
Retail price is around $16, but Costco is delivering this one for the rock bottom basement price of only $10.49, which seems hard to believe given the quality of this juice.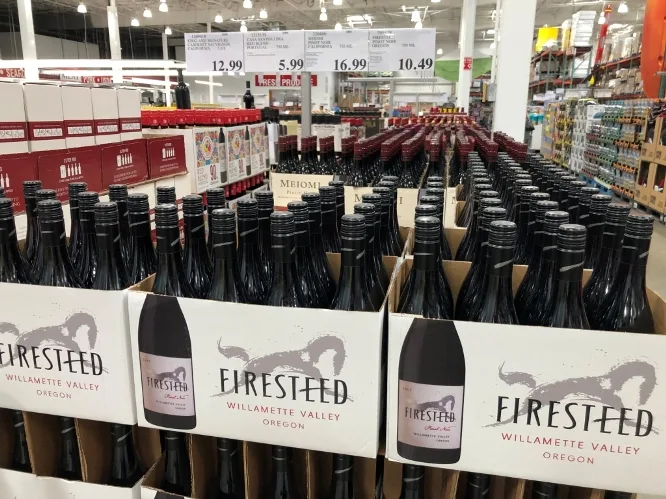 We started falling in love with this wine last year, and awarded it 90 points and put the wine on our Top Picks list. I had several readers write in and agree that it was a rare, value priced, and very good Pinot Noir. We're happy to see the price stay the same, and expect this one to sell through pretty fast.
The wine pours on the lighter side for a Pinot, pretty easy to see through it; nose of spicy cherry, black cherry and perfume. The wine is medium in body and spicy; more cherry and dark berry flavor, cola, nicely balanced and easy drinking. It's rather simple, as we noted last year too, but well presented. Nice finish that lingers for a bit.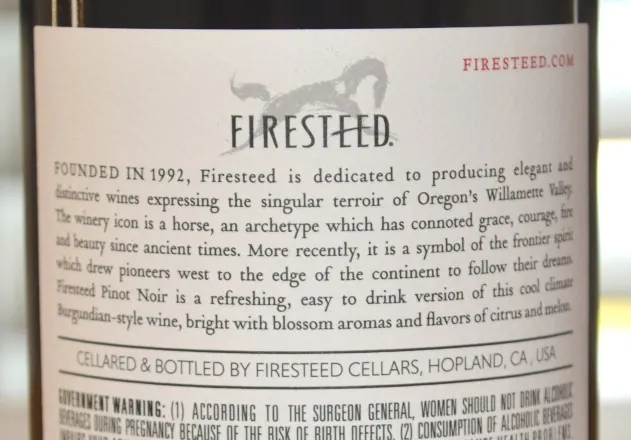 This wine isn't going to blow you away in the realm of Pinot but for $10, it's exactly what you want it to be – an easy, fun and very affordable Pinot for any occasion. I'm going to add to our Top Picks list given its extreme value and I'm going to rate it pretty close to the last vintage we reviewed. This wine is right in that 89-90 ballpark.
CostcoWineBlog.com Rating: 89 points (a CostcoWineBlog Top Pick)
Costco item number: 799579
Alc. 13.5%
Purchased at Costco in: Atlanta, GA