We were really happy to see this bottle land in Costco stores this week. And instantly had to note the 2021 vintage.
Turns out, we never found the 2020 vintage which should have arrived in August of last year (2022). So the last time we saw this wine was in August of 2021 with the 2019 vintage. Glad that it wasn't discontinued (an online search couldn't turn up a photo from anywhere else of the 2020 vintage; it is mentioned on the placard below).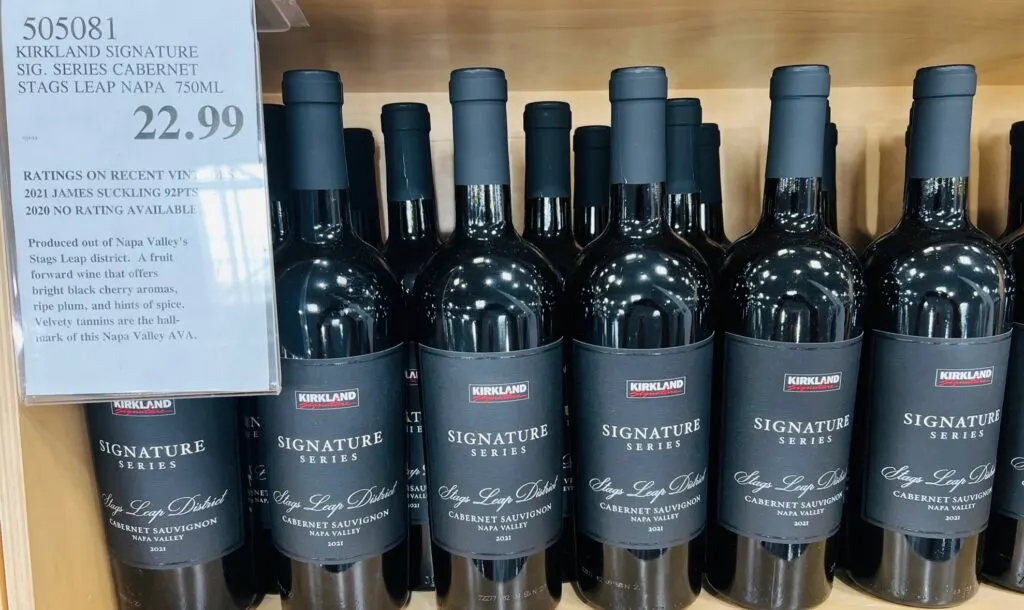 And we noticed a rare price decrease, only $1 but it is down to $22.99 from the 2019 vintage's $23.99 price tag. What a bargain, for a wine from one of our favorite areas of Napa where most Cabs start at $40-$50.
High scores for this bottle throughout the years, with the prior two vintages we tasted both hitting 91 points. And let's call it a trifecta with the 2021.
2013 90 points
2014 88 points
2016 89 points
2017 89 points
2018 91 points
2019 91 points
As we noted last year, the wine needs a little air to really open up. Medium ruby on the pour; pencil shavings, earth, pepper on the nose; flavors of dark fruit, mostly black cherry with blackberry, plum; more pepper and spice in the finish; pretty youthful and tasty now, but cellerable for a few years.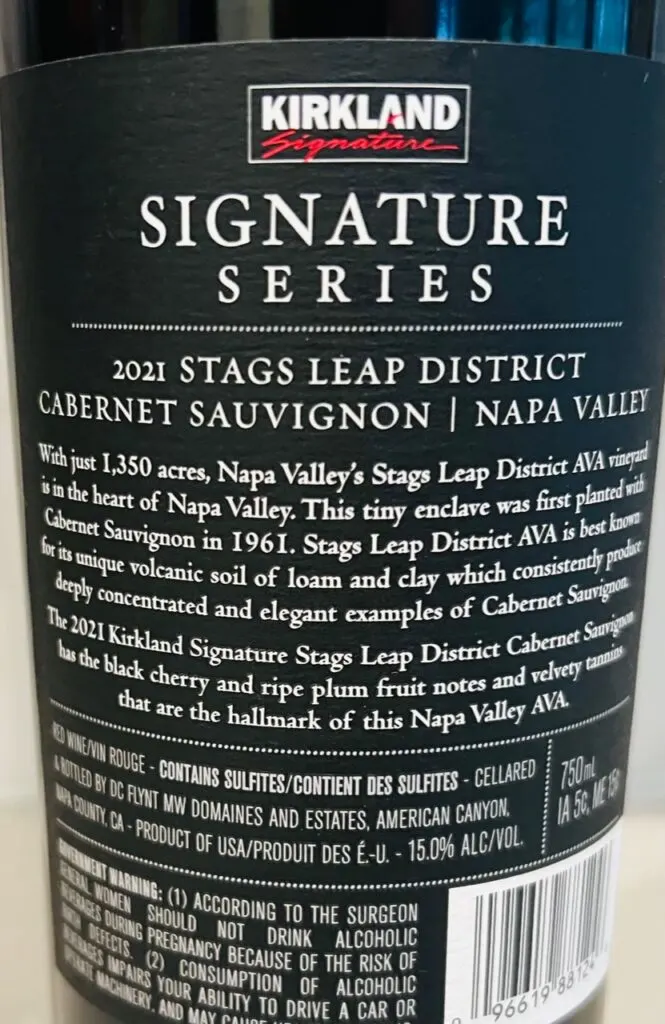 Get these bottles while you can because they will sell out quick. We'll be adding this one, once again, to our Top Picks list with a big thumbs up.
CostcoWineBlog.com Rating: 91 points (a Costco Wine Blog Top Pick)
Costco item number: 505081
Purchased at Costco in: Atlanta, GA (Kennesaw)
Alc. 15%