Year in and year out, the Kirkland Stags Leap Cabernet is a reader favorite, and one of mine as well. The first thing to note as the new vintage hits stores is the price which has stayed the same from the 2017 vintage. It was starting to creep up a couple bucks every year, so let's hope it stabilizes here.
Regardless, Costco is offering access to one of the premier regions of Napa at a price that's virtually unheard of with any other bottle from Stags Leap. And people in the know, like all of you who are reading this now, will scoop these bottles up pretty quick, so be on the look out.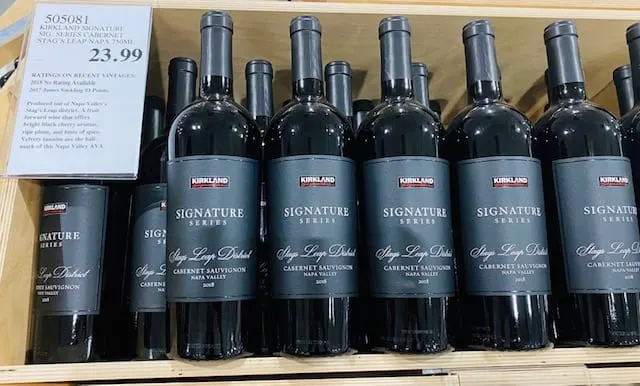 That's also why I'm sneaking this review in on a Monday, outside of our regular publishing schedule. I've had a few readers write in about this bottle, but haven't heard any tasting notes from anyone yet. The good news is that I think this is the best ones I've tasted in years.
The wine pours a deep ruby in the glass with a spicy nose of wild cherry aromas; medium plus in body, similar to the prior 2017 vintage that we found to be a little lighter and more elegant than the big, large mouthfeel we noted in prior vintages.
Black cherry flavors with spice and some mocha; touch of oak into the dry and lasting finish. Actually the more I dig in, the finish is really nice this year, exceptionally long.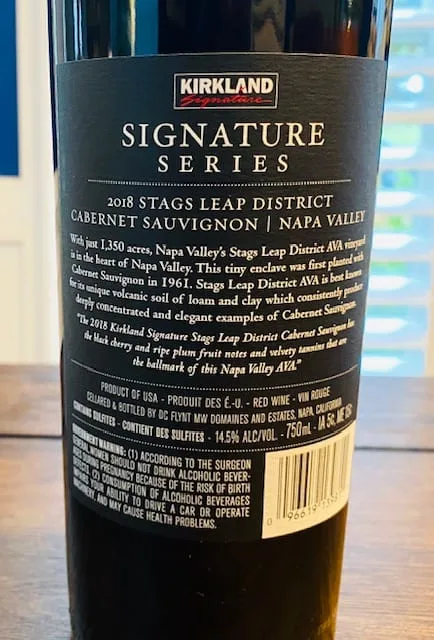 As I mentioned before, the Kirkland Stags Leap Cab has always been a favorite, and this vintage might actually be one of the best we've tasted, in our opinion. I'm going to move up from the 89 point ratings, and put this in our Top Picks list territory with a 91 point rating. Cab lovers will find a lot to like here.
CostcoWineBlog.com Rating: 91 points (a Costco Wine Blog Top Pick)
Costco item number: 505081
Purchased at Costco in: Atlanta, GA (Kennesaw)
Alc. 14.5%