I thought this current vintage of the Kirkland Stags Leap Cab was slightly better than the last one we tasted which was the '14 vintage. Not sure what happened to the '15 but I certainly wouldn't have passed it up if it had made an appearance in a store near me.
Looking back on these Kirkland Stags bottles, the '14 was good, and I went 88 points; the '13 was stellar and remains one of my favorite vintages of Napa wines, and we went 90 on that one. I think this year's (2016) fits nicely right in the middle. They did a good job of delivering a solid wine from a premier region at a very fair price of $22 (up $2 from the previous vintages).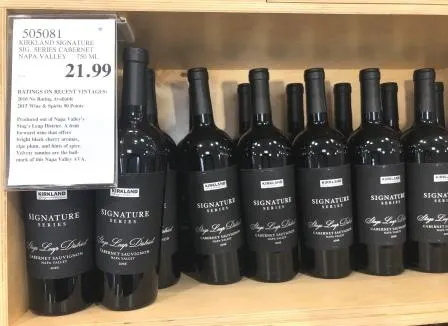 My tasting notes on this year's wine are almost identical as year's past; this is a big Cab, juicy and meaty throughout; a little spice and pepper to the nose, massive dark fruit, blackberry flavor with hints of anise, leather, mocha and smoky tobacco. Dry on the finish, this one is just begging for red meat.
I've always favored wines from Stag's Leap, and there are so many top name producers along the Silverado Trail that cuts through the heart of it, from Chimney Rock, to Darioush, to the Stag's Leap Winery and Stags Cellars; all of whom make great wines that I love.
This one's right there for me among the entry level offerings you will find from many of these producers. The big difference though is the price, which is half, if not more than half, of what you will find elsewhere. So scoop up a couple of these bottles, and consider it a nice and rather inexpensive entry into the wines of Napa's Stag's Leap District.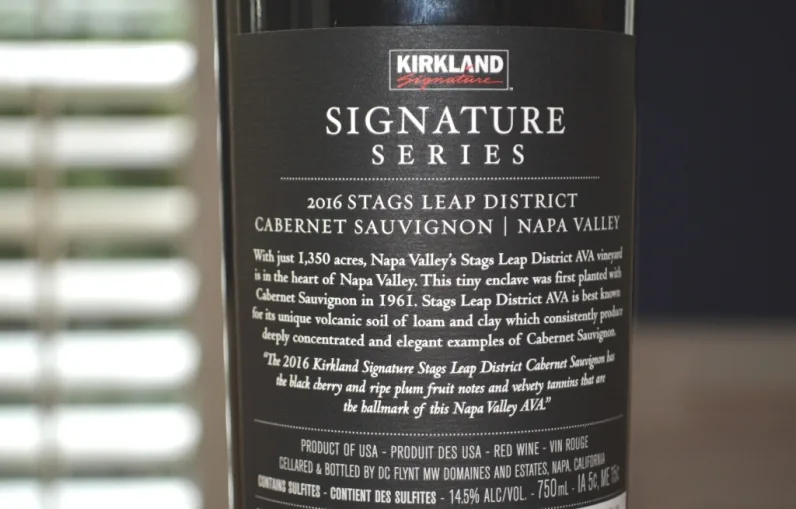 (PS: if anyone has info on whether the '15 vintage of this wine was produced, please let us know.)
CostcoWineBlog.com Rating: 89 points
Costco item number: 505081
Purchased at Costco in: Atlanta, GA
Alc. 14.5%
Share your opinion and see what others have to say about this and other wines we review in the Costco Wine Blog Forums.