We reviewed the Kirkland Russian River Valley Pinot Noir a few months back and concluded that it was a good wine for the price. I recently picked up a bottle of its cousin, the 2016 Kirkland Carneros Pinot Noir, and was eager to see how it compared.
Carneros is one of the sixteen sub-appellations of Napa Valley. Also known as "Los Carneros," the AVA is part of Sonoma County as well. The climate in this appellation is cooler than most others in Napa Valley, and for this reason both Pinot Noir and Chardonnay thrive. Subsequently, many quality sparkling wines are produced in the area as well.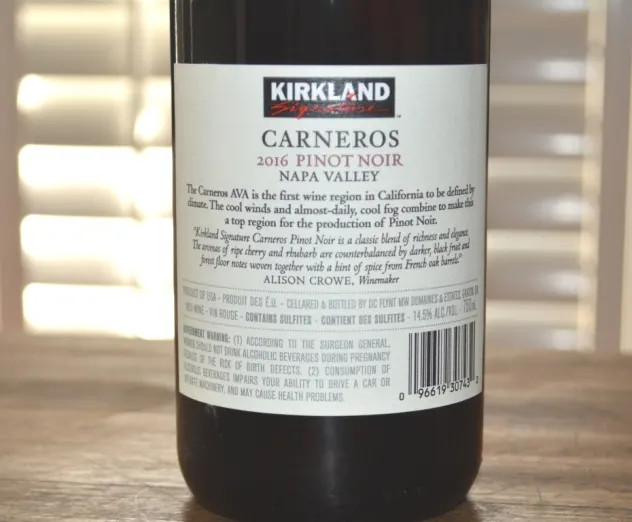 I like Carneros Pinot Noir because they tend to be bigger and more spicy than those from Oregon. The body and spice are both reflections of the more recent oak-influenced winemaking style of Carneros and the ripeness of the fruit from this moderate climate. I would categorize the wine style similarly as Pinot from Russian River Valley; less dry and more full-bodied.
$10 is a good buy for a Carneros Pinot Noir. When you buy wines from anywhere in Napa Valley, you can assure that you're paying an extra premium for the real estate. This is not to say that it's not money well spent, after all, there's a reason that these vineyard sites are sought after. Comparable Pinot Noir from Carneros will typically cost you from $20-$40 per bottle and up.
I wasn't expecting to be blown away from this wine, but I also wasn't expecting to be disappointed. My expectations were just about correct in that the wine was a pleasure to drink and something that I would definitely buy again.
The wine is bright in the glass, with aromas of vanilla and ripe strawberries. The palate is full, balanced, and not overly dry. I got a nice amount of zesty spice, which I expected. The finish is clean. This is a well-made wine that is certainly worth $10.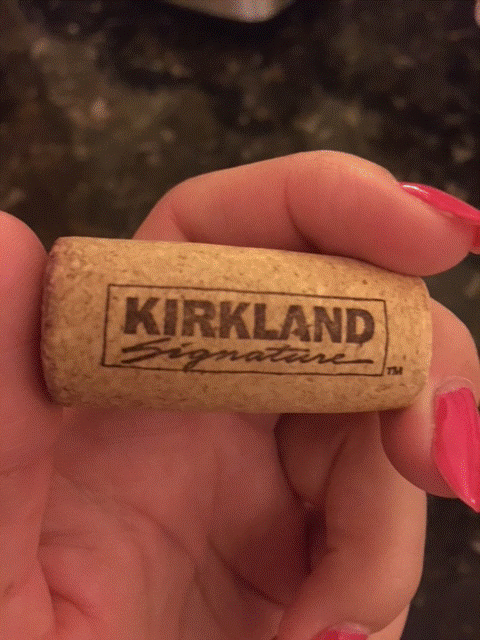 Wine Spectator gives the current Kirkland Carneros Pinot Noir 86 Points while Wine Enthusiast rates it a slightly lower 85 Points. Both of these scores are fair in that wine critics often expect Pinot Noir to have some sort of interesting or unique quality as well as a strong concentration of flavor to offset the light body of this wine.
The finish on a quality Pinot Noir should be substantial and memorable. This wine doesn't necessary deliver in this aspect, but it's a pleasure to drink nonetheless. I honestly wouldn't expect high scores from a Carneros wine that's priced this low to begin with.
CostcoWineBlog.com rating: 89 Points
Alcohol- 14.5%
Costco Item Number- 505074
Purchased in Buford, Georgia
Share your opinion and see what others have to say about this and other wines we review in the Costco Wine Blog Forums.