I've had several readers alert me that one of our favorite Kirkland wines was available in the latest vintage, and that would be this Stags Leap Cabernet which I'm always anxious to try.
This vintage did mark another price increase, up to $23.99, from a prior $21.99, and before that it was $19.99 which is where I'd love to see this one again. But doesn't look like that's the trend. Still, finding a good bottle from Stags Leap in the low $20's is virtually impossible outside of this Kirkland offering.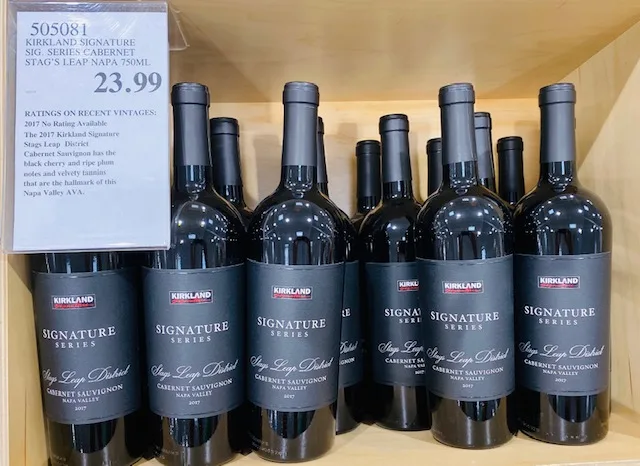 My tasting notes this year also differ slightly compare to my notes on the prior vintage, although I'm going to score the wine exactly the same. Last year I used words like "big" and "massive" to describe the wine. But for this vintage I found more elegance, and a lighter mouthfeel. Packed with flavor and a very interesting wine, but not one that I would call "massive."
The wine was not super dark on the pour; you could see a finger through around the edges. Captivating on the nose with earth, spice and dried fruit; tasted a little thin right out of the bottle but improved with some time in the glass along with a fair amount of swirling.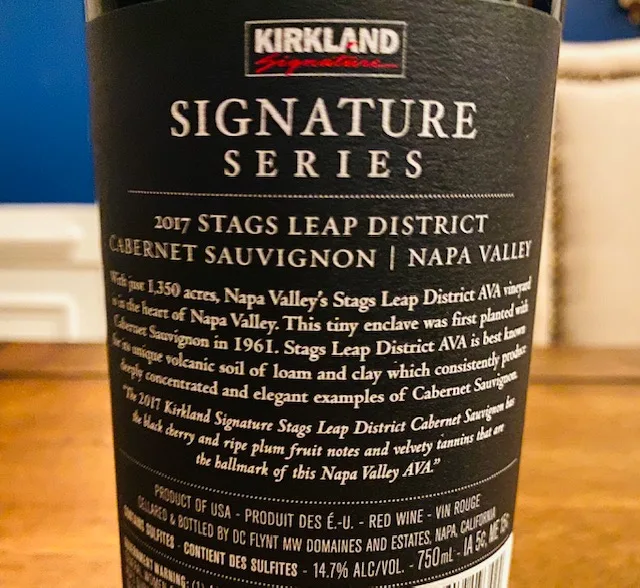 Flavors of black cherry with dark chocolate notes; a touch of olive and a hint of cinnamon too that I picked up the further I dug in. Lots of layers to this one, which is always nice.
A very good wine for the money overall. I think most Stags Leap fans will enjoy this bottle, and other readers who like Napa reds from Oakville or Rutherford likely will too. Access to wines like this from a premier area of Napa for such a reasonable price is a big part of what got me interested in Costco wine. This is a perfect case in point.
CostcoWineBlog.com Rating: 89 points
Costco item number: 505081
Purchased at Costco in: Atlanta, GA
Alc. 14.7%