This bottle will go down as one of the most interesting Sauvignon Blancs I've tasted in years. It comes to us from Orin Swift Cellars and from the Russian River Valley.
As anyone who's tasted Orin Swift wines can attest, they can be big and bold, unrestrained; and that's exactly how this Sauvignon Blanc hit me, and in a good way.
The price is $20 at Costco, which is about half of retail which I found online, along with some big scores from the wine critics.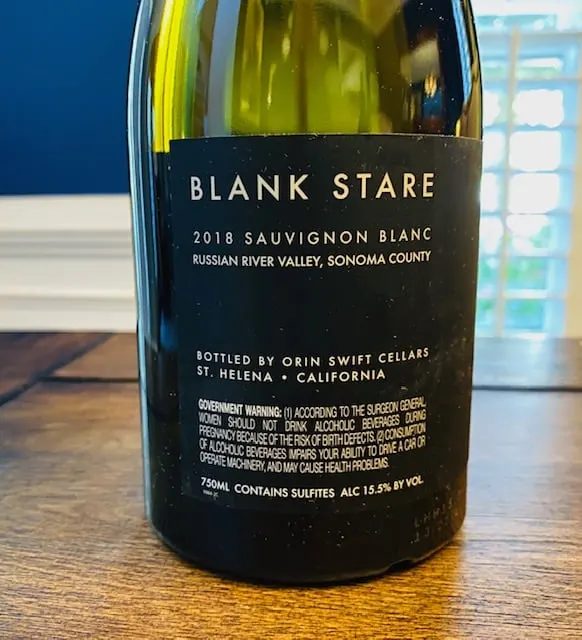 The wine pours a pale yellow in the glass with stone fruit and mild oak on the nose. In the mouth, this wine is a beast, a rich and flavorful Sauvignon Blanc that is clearly not your everyday expression of the varietal.
The wine is medium in body, flavors of pear, lemon, vanilla and cream; huge mouthfeel, very powerful; what you would expect from Orin Swift, and a memorable Sauvignon Blanc for all types of white wine fans.
This is definitely one for the more adventurous wine drinker. The alcohol is 15.5% so it packs a big punch in pretty much every way. In the end, I enjoyed it, and if nothing else, am happy to have tasted this bottle as it changed my perceptions of what a Sauvignon Blanc can be.
CostcoWineBlog.com Rating: 90 points (a CostcoWineBlog Top Pick)
Costco item number: 1471548
Alc. 15.5%
This wine was received as a sample for the purpose of writing this review. All reviews are written at the discretion of the individual reviewer. Opinions of the reviewer do not necessarily reflect those of CostcoWineBlog.com as a whole, and reviewers are not paid for their reviews by wineries or their affiliated distributors. We at CostcoWineBlog.com believe that wine preferences and opinions are often subjective and highly individualistic. Our scores are based on our individual perception of a wine and how well it reflects the area in which the grapes are grown, the expression of the grapes, and also the quality of the finished product. We remind readers that we are 100% independent of Costco Wholesale Corporation, and are simply of a group of Costco wine fans looking to try new wines and share our favorites with this community.